Janet Yale. CEO of the Arthritis Society.
Experts in Career Switching: From Executive Vice President of TELUS to CEO of the Arthritis Society, Janet Yale has completed her transformation to Purple Sheep. Janet leveraged the knowledge and skills she gained over 25 years in the corporate sector and successfully "career-switched" into not-for-profit. Janet's career story reminds us that we can make a difference at every stage of our career. Read on to see how she made the jump and what her job is like.
What does your job entail? 
As CEO of the Arthritis Society, I am responsible for leading the organization in our mission of helping people live well with arthritis while searching for a cure.
My role is to develop the long term strategy and oversee the execution of our business plan on an annual basis.  In that role, I am responsible for ensuring that we are focused and aligned on key priorities with clear measures of success in terms of the reach and impact of our work. The role also involves careful stewardship of the organization's scarce resources, helping to generate new revenues and being a champion for our organization with a broad range of external stakeholders.
What's a typical day like? 
My typical day might involve leading internal or external meetings, preparing for meetings with our board of directors, connecting with volunteers and donors, travelling to one of our divisions to meet with employees and external stakeholders, engaging in outreach to potential sponsors, speaking at conferences and responding to requests for media interviews. The old maxim of "no two days are alike" certainly applies to me.
Can you briefly describe your career path and how you got your meaningful job? 
I am a lawyer and economist by training and held leadership positions in the communications industry in increasingly senior roles over the span of 25 years.  I previously served as executive vice president at TELUS and worked early in my career as director general at the CRTC and as general counsel to the Consumers' Association of Canada.  After retiring from TELUS in 2010, I decided to pursue my passion for the not-for-profit sector because I wanted to apply the skills and experience acquired during my career to help an organization achieve greater impact through innovation, bold leadership and mission focus.
What's the coolest part about your job and what's the biggest challenge?
My favourite part of the job is connecting with those we serve – people living with arthritis. The need for this work is urgent as over 4.6 million Canadians live with the disease. They motivate, inspire and drive me to move our mission forward as aggressively as I can.
The biggest challenge is finding new ways to raise revenue to support expanded mission delivery in terms of investment in research, programs and services, advocacy and awareness. There are thousands of charities in Canada, including many other health charities, and our challenge is to cut through the clutter. We are continually brainstorming new approaches to allow us to appeal to a broader range of donors and supporters.  We are also challenging ourselves to be innovative in developing new streams of revenues that reduce our reliance on traditional forms of philanthropy. Fortunately, we have a great team and a great cause.
What advice would you give to a job seeker looking for a job in this sector?
Start volunteering. Those seeking not-for-profit employment opportunities are going to be more successful if they show that they have the mindset and passion for the cause.  This can be demonstrated by either previous employment in the sector or a track record of volunteering and making a difference. I am also an advocate of informational interviews. Reaching out to those that have a job in the sector, including those in senior leadership roles, is a great way to gather information and expand your network.
What can you identify as the biggest opportunity in your sector right now?
There is growing pressure for innovation in the delivery of health care to Canadians.  The costs of providing ongoing care in an institutional setting are unmanageable.  We believe this creates an opportunity to improve care by ensuring that people with arthritis can receive help from front-line health care professionals like pharmacists, physiotherapists and occupational therapists.
We are showing leadership in this area by training front-line health care professionals across the country on understanding arthritis and identifying effective pain management strategies.
What's your favourite interview question to ask? 
What do you see as your biggest challenge for this job and how would you address it?
Interested in learning more about the Arthritis Society? 
The Arthritis Society funds life-altering research, develops and implements educational and service programming both in person and on-line, leads advocacy work to drive meaningful policy change and executes awareness programs so that people are aware of the toll of arthritis and what can be done to alleviate their pain. 

Want more curated content delivered straight to your inbox?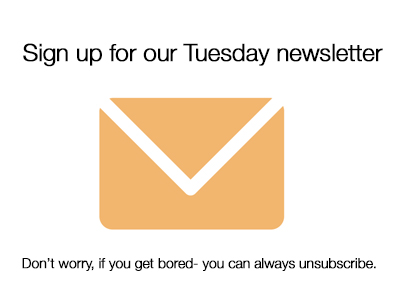 Follow us on twitter @b_meaningful and like us on Facebook