One of the coolest green jobs. Our interview with Frances Edmonds, the Director of Environmental Programs at HP Canada
Experts in corporate social responsibility series. Frances Edmonds is a leader. A rare breed of Purple Sheep who not only makes a positive impact, but also inspires everyone around her to do the same. As the Director of Environmental Programs at HP Canada, Frances is a driving force behind their sustainability strategy, helping HP become Canada's most environmentally responsible IT company. Without a doubt Frances has one of the coolest "green jobs" out there. Read on for more of Frances' career story.
Can you describe your job in a nutshell?
My official title is Director of Environmental Programs, but I've recently expanded my scope to include all of our CSR activities for Canada — or what we call HP Living Progress. I work globally as well, so I do a lot of "connecting the dots". In a nutshell, I'm trying to demonstrate a return on investment  for the huge investments we have made over the years in being a leader in this space.
What is a typical day like for you?
For me having a typical day would be a bad thing, because I'm not a routine type of person. I don't have regular hours at all because when you love what you do it doesn't feel like work. I have a lot of flexibility in my job, and the great thing about this area of work  is there's no recipe book on how to do it.
How did you get into CSR? 
I have a degree in environmental science, but I knew I didn't want to work in a lab. When I graduated there really weren't many jobs like this and still aren't, so I specialized in occupational health and safety.
I'm an industrial hygienist by trade, which is kind of like a mini-environmentalist- monitoring and controlling the indoor environment to make sure it's a safe place to work. I started my career working as a Ministry of Labour Inspector in the UK, which helped me understand different industrial processes and issues. When I came to Canada, I worked in the chemical  and pharmaceutical industries doing environmental health and safety management.
How did you get your current job? 
I started at HP as an environmental health and safety manager at a time when governments were starting to think about extended producer responsibility for electronics, such as recycling of products. This fascinated me because it was at the intersection of industry, environment, and government, where all parties needed to work together, even competitors. So I put my hand up and said I would take on that project.
I had to learn quickly, but luckily HP had a worldwide network of professionals, who were further along in this process, that I could learn from. It helps that HP people team very well and readily share knowledge. This project required a lot of collaboration with competitors and legislators and a deep knowledge of how electronics should be recycled.
As a result of this project, I became one of the country's leading experts in extended producer responsibility for electronics. After that, I felt it was time to do something different. So my manager and I created this job together, and it continues to change fairly regularly.
What advice do you have for people who one day want a job like yours? 
Don't be afraid to take on, or try, new things even if you can't see the benefit right away. You really have to be patient because change takes a long time to embed, and the payback is not always visible at the start.
It can be a lonely job, so finding a good network of like-minded people is essential. Fortunately there are an increasing number of networking opportunities such as green drinks, and in Toronto I run a women's networking group called Eco Babes.
Lastly, you don't have to be good at everything, nor should you be. In fact it is pretty impossible in this field given the range of issues – from green finance to green shipping and beyond that we need to work on. Because there's people with strengths that complement yours. Give yourself permission to say it's ok to not know everything. But make sure you find those with strengths to complement yours!
What advice would you give to other CSR professionals to help do their jobs better?
In the last three years, I discovered the power of volunteerism to create change, drive transformation, and mobilize people – it's incredible.
My advice to professionals in other companies is to try and find a way to tie volunteerism into the workplace – and the best type of volunteering is skills based.  Within HR circles and managers it is well known that engaged employees are more profitable. HP has recently shared our data on volunteerism, and we found that employees who volunteered their skills had a 39% uplift in engagement compared to those who didn't. What's amazing is last year HP Canada employees gave over 65,000 hours of volunteer time at a contributed value of over $4.5 million. Can you think of anything else that you could do "for free" that would give a similar lift in engagement for your employees?
Any parting words of advice? 
There may not be a lot of advertised CSR jobs in Canada, but there's ways to build meaning into every job. Find like-minded people, and look for opportunities, including volunteer ones within the company. There's always opportunities to find savings and social and environmental improvements.

Want more curated content delivered straight to your inbox?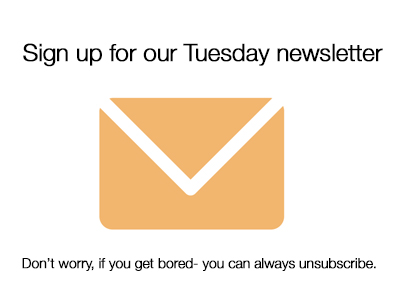 Follow us on twitter @b_meaningful and like us on Facebook