Inside Sustainalytics
BEHIND THE IMPACT: There's more opportunity than you think to have a career that does well, by doing good. This week we go inside Sustainalytics- a research firm that supports responsible investing by reporting on environmental, social and governance factors- to show you what it's like to work there. Sustainalytics is the perfect hybrid of sustainability, research and analytics. From annual volunteering days to your birthday off, if you're interested in sustainability we'll bet you'll want to work here. 
The impact of Sustainalytics' work is one that is felt over the long term, "Our sole purpose is to change the face of capitalism in pursuit of a more just and sustainable world" says Rachel Birenbaum, Senior Manager, HR and Operations.
Working with some of the world's largest institutional investors, Sustainalytics is a global organization with 13 offices around the world, employing more than 160 staff, 40 based out of Toronto.
One benefit of their global reach is the opportunity for 4-6 month work exchanges. The experience is both educational from a professional and cultural perspective; who would have thought in Amsterdam you bring your own cake to your birthday party?
The People 
The staff come from diverse educational backgrounds, explains Birenbaum. "We have sector specialists, people that come from the oil and gas industry or we have climate change or human rights specialists". Sustainalytics also will fill entry level roles from business schools, because it's important that their staff understand the business language their clients speak.
Believing in the mission is an important aspect of the culture at Sustainalytics, and they deliberately recruit people that share their affinity for sustainability and who have the drive for excellence in their work.
Office life
Office hours are 9-5ish, but the company tries to be flexible and respectful of employee lives outside of work. Staff can arrive early and leave early or work from home every once in a while if that's what's needed to manage work-life integration. "We're not punching in and out. We're focused on results" says Birenbaum.
Sustainalytics fosters a community-oriented work environment. "I often talk about this place with other friends of mine and they're always kind of surprised at how well we get along." Matt Barg, Associate Analyst, muses about one of the nicest things about working at Sustainalytics.
Sustainalytics invests in their staff, so the people and the company can grow together over the long term. Offering a $1,000 annual education credit, staff also get 15 vacation days in their first year, and 20 thereafter, with a bonus week off after every 5 years of service, up to 10 sick days, up to 5 personal days, 2 education days, 2 volunteer days, and most appreciated, their birthday off.
Work Environment
As a global organization, collaboration takes on a new meaning. Teams can be dispersed across the global offices, "for example the energy team is represented in Canada, Amsterdam and Romania, and those people need to communicate with each other how to analyze a specific company, or a weekly check in" explains Birenbaum.
The work space at Sustaintalytics is designed to support collaboration.
… and teamwork.
The kitchen comes complete with a help yourself healthy snack tower that is paid for on the honour code and provided by one of the other social enterprises in the building.
Located in downtown Toronto, at Spadina and Dundas, Sustainalytics shares a building with other social enterprises like the Centre for Social Innovation and one of the best coffee shops in the city, the Dark Horse.
In the lobby is a "green wall", a daily reminder of living sustainably.
Employees also have access to the shared green roof patio with solar panels.
…And are encouraged to bike to work.

Want more curated content delivered straight to your inbox?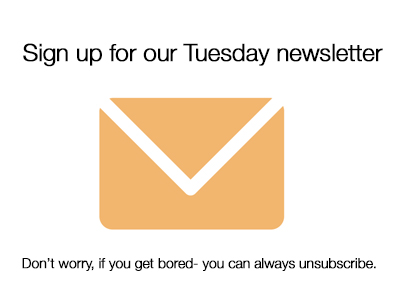 Follow us on twitter @b_meaningful and like us on Facebook