Where to Study Corporate Social Responsibility
Whether you're interested in an MBA in corporate social responsibility, sustainability or just enhancing your CSR skills, there's a program for that. In the last few years, corporate social responsibility has gone from being a nice-to-do to a must-do for businesses. And now, there's more options for companies looking for specialized talent from a new hire in their CSR department.
Top Corporate Social Responsibility Programs in Canada
The leading Canadian University with a corporate social responsibility program is the Schulich School of Business. Ranked highest by Corporate Knights (#1), TopMBA (#2), and the Aspen Institute (#2), the Erivan K. Haub Program in Business and Sustainability prepares students for general management and senior positions as well as work in environmental or consulting posts.
Out west, The University of Alberta's School of Business is home to the Canadian Centre for Corporate Social Responsibility. The centre focuses on education and research related to Social Impact, Environmental Sustainability and Economics of Community Building. The centre offers courses at the undergraduate level as well as a new stream in Sustainability as part of the Alberta School of Business MBA program.
Corporate Social Responsibility Program Rankings
To see where other programs around the world compare here are a few handy resources to check out:
1. TopMBA ranking of Corporate Social Responsibility and Ethical Business programs (Global).
2. Aspen Institute in Beyond Grey Pinstripes (Global).
3. Corporate Knights Top 15 MBA programs (Canadian only).
Corporate Social Responsibility Certificate Programs
If you just want to upgrade your professional skills here are some details on Canadian certificate programs.
The University of Toronto, through Continuing Education offers a certificate in CSR. The program provides an understanding of the evolution of corporate social responsibility from margin to mainstream and practical strategies for integrating corporate social responsibility into corporate planning. The certificate is geared towards executives and managers involved in environmental sustainability, public affairs, community investment and directors of not for profit agencies.
Smith School of Business at Queen's University offers a Certificate in Responsible Leadership for undergraduate students as well as MBA students who meet educational and practical experience requirements. Described "as an experience-based, integrative exposure", students are taught the dilemmas as well as the opportunities of implementing CSR strategies.
In addition to formal education, lots of programs provide useful resources on the latest research in corporate social responsibility, see York U's Guide to Instruments of Corporate Responsibility as an example.
That's just the tip of the iceberg in corporate social responsibility programs. Do you know of a great CSR program in Canada or abroad? We'd love to hear about it, tell us all about it in the comments section.
Oh, and don't forget to sign up for our newsletter for the latest news on CSR, non-profit and social good businesses.

Want more curated content delivered straight to your inbox?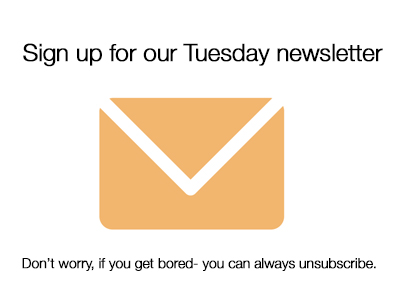 Follow us on twitter @b_meaningful and like us on Facebook