How to have the best holiday party on a budget: the Office Potluck
Working the daily grind can be exhausting- especially around the holiday season when it starts to become a bit harder to focus. A great way to lift spirits and bring the work team together is through a good-old Office Potluck!
Here are some fun ideas on what you can do to bring some joy into the office this holiday season without breaking the bank:
1. Create an email invite
Create an email invite for all those in the office, or maybe just your team (depending on the size of your office). In the email provide a date, time, location and an excel sheet where people can fill out what they want to bring! A live Google doc works great here, so you can see in real-time what people are bringing and what is missing. Listing allergies, along with needed dishes (2 mains, 4 sides, 2 deserts, holiday punch-bowl, etc) are a great way to ensure all the areas are covered! If you have a very diverse cultural team, it is always fun to encourage people to bring a dish that they feel represents them. Makes for a great way to try food from around the world!
2. Play some potluck social games 
Games always call for a good time. Usually, the team's happy enough just to get together and share their special dishes, but in case you want to up-your-game, here are some ideas to get the juices flowing:
3. Party time!
On the day of, be sure to have enough serving dishes and cutlery, along with cups and napkins for your team (this could also be an ask on the excel sheet for someone to bring if your work does not have a social budget). Set up a little "self-serve" line or if you have a large table (like a boardroom table) that everyone fits at, then you can just place the food in the middle and pass things around. Go with what suits you best!
4. HAVE FUN!
Go with the flow and enjoy the company of everyone. Trust us, your team will be happy you took the time to organize this and give them a little break from the busy ramp-up before the holidays!
Happy Holidays! Wishing all the best this holiday season and new year from our family to yours!
Bmeaningful, Charity Village & Talent Egg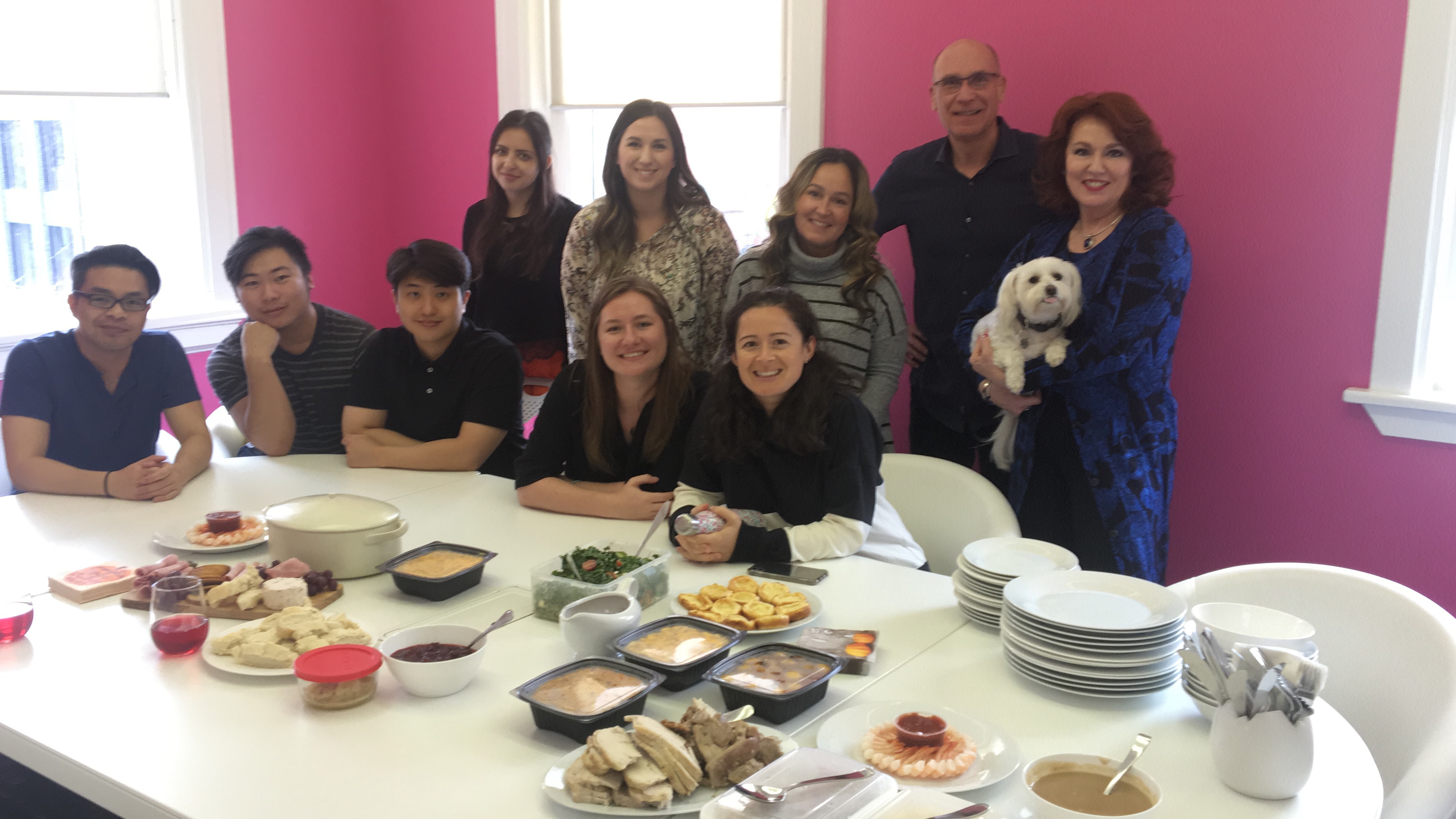 Want more curated content delivered straight to your inbox?