Paula Attfield, President of Stephen Thomas, on being an introvert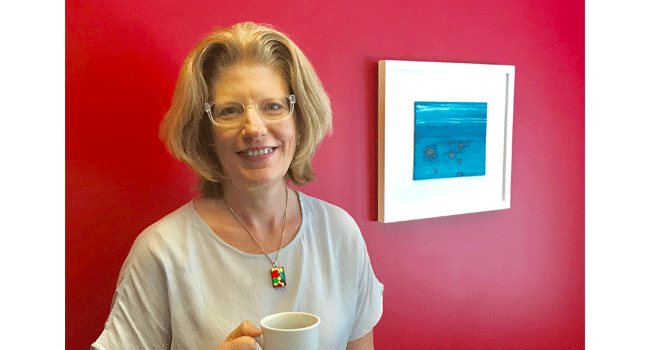 Paula Attfield is the President of Stephen Thomas, a marketing agency who works exclusively with nonprofit organizations. Paula's story reminds us that introverts can succeed in an extroverted world. When we understand ourselves and work towards making a change, we can accomplish more than we ever imagined. Paula's success shows us the power of self determination and she shares more about her experiences and advice to others looking to make a difference.
My job in a nutshell is… 
Along with our CEO, I run a marketing agency, Stephen Thomas Ltd.  Our mission is to help make the world a better place.  To that end, we work exclusively with nonprofit organizations to help them raise more money to do their amazing work – from curing cancer to giving a wish to a critically ill child.
Our clients run the gamut from social justice causes and political parties, to the education sector, to health charities, to organizations serving critically ill children.  In short, we have worked with hundreds of non-profit organizations since our founding almost 40 years ago.
I love our mission and I love helping our clients fulfill their missions.
My experiences helped me get to where I am today because…
I was the shy and quiet kid. I always rooted for the "under dog"caring about people, and wanting to help them was in my nature from a young age.  I also love reinventing myself, and so I've gone from the shy kid, to someone who has learned how to manage as an introvert in an extroverted world. I'm ambitious, I want to do my best.
For me this has meant learning that I can be a good leader in non-traditional ways, ways that suit my personality. Ways that hopefully remain true to my personal mission of wanting to help people and society.
My first job ever was… 
When I was a teenager I worked in a factory, sorting and counting and packaging nuts and bolts for BBQs and other household appliances.  It was tough work, we couldn't sit down all day.  My best friend actually fainted on our first day.  I didn't last much longer than one summer.  But I did learn that efficiency is important.  And that doing a good job was important.  Leaving for university, I knew I was privileged. I knew that I was leaving behind friends at that factory who were "lifers" there with very little chance of finding better employment.  Social justice has been at the core of who I am ever since.
Most people don't know that I…
I'm an introvert. I build strategies to interact and work with people on a daily basis, building my energy by ensuring I have quiet time. Exercise, yoga, eating well and practicing mindfulness also help me renew my energy levels.
The best piece of advice I ever received was… 
Years ago, the VP of our company quit.  Being a junior at the time, I worried aloud about what we would do. How would we fill that void? How could we continue to operate? My husband's boss at the time simply responded "well, what are you going to do about it?" I realized that was my cue to step up to fill the void myself, and little by little, I did just that. It was great advice. I haven't looked back since.
My best advice to people who want to make a difference is… 
Take care of yourself first and foremost. You can't help other people if you're not as healthy in mind and body as you can be. Look for ways you can grow your skills and knowledge. Say yes when it matters. Embrace life. Feel gratitude. Stay in the moment. Love and be loved.