Impact Brief: from Nike to Hugh Jackman a roundup of social impact in the news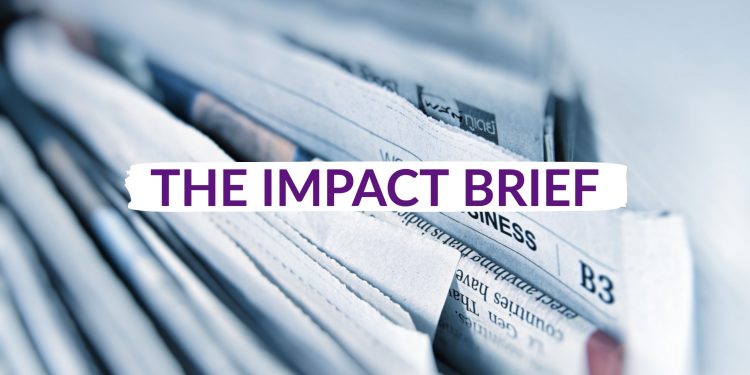 Welcome to the Impact Brief, a quick take on recent social impact news and trends from editors at Bmeaningful. 
Sustainable Contest 
Nike launches a global circular economy innovation challenge to create new products with existing materials or develop new technologies to advance footwear recycling.
Come Together
A coalition of tech companies (Google, eBay, Facebook, Instagram + more) have formed with the goal of reducing illegal online trade in ivory and other wildlife products by 80% by 2020.
Is that Hugh? 
Hugh Jackman's coffee social enterprise- Laughing Man- has launched brew at home products and will now feature Jackman in all marketing – taking a page from Paul Newman's company- Newman's Own.
A Living Tire
Goodyear reveals a green tire- Oxygene- lined with moss to improve air quality at the Geneva Motor Show.
Bah bah bah bah bah.. Not Everyone's Loving It. 
McDonald's flipped it's golden arches in honour of International Women's Day- it was met with some backlash.
Put a Plastic Fork in it 
Just Eat food delivery service allows UK users to opt-out of receiving unwanted and excessive plastic from restaurants.
Print This 
New Story- a Silicon Valley nonprofit- unveiled the first 3D printer to make homes in less than a day for the world's poorest. Bonus-  it only costs $4K.
Not Black or White
This artist paired 4,000 human portraits with Pantone colours and the results are beautiful.