Impact Brief: From Blackrock to Jane Walker a roundup of social impact in the news
Impact Brief: Welcome to the Impact Brief, a quick take on recent social impact news and trends from editors at Bmeaningful. Send tips/suggestions to info@bmeaningful.com
COMPANY CULTURE
Put your money where your guns aren't.
BlackRock, the world largest asset manager, is considering creating a new fund that helps clients opt out of investing in gun makers and sellers.

Act like a DICK('S) or a MEC
On February 28, DICK'S announced they will no longer sell assault rifles nor will they sell to anyone under 21 years of age. This decision is yet another example of a company and their CEO displaying moral leadership and taking a stand. MEC also announced it would stop selling brands associated with gun maker Vista Outdoor and asking for input on "what can a Canadian retail co-operative with more than five million members, a business that exists to get people active outdoors, do to effect positive change while continuing to ensure that we serve our members' needs?".
SEE-ing great results. 
Warby Parker's social mission is important to the success of their business. In fact, they say it's "the number one reason that we hear people want to work for us". Connecting all employees to the mission is something they actively work on as well as other experiences for employees at every stage of their lifecycle.

In the cloud.
Salesforce.org is partnering with the United Way to launch Salesforce.org Philanthropy Cloud– a platform that connects corporations and employees with causes. The platform will be available to all companies- not just Salesforce clients. Employees profiles will be able to transfer with them if they move companies.
No Bro.
Google is faced with a sexual harassment and wrongful termination lawsuit from a software engineer who worked at Google for 7 years before being fired- citing the "bro-culture" at Google. This comes less than a year after Google facing heat from the infamous memo arguing women were biologically worse than men for a career in tech.
CAUSE CAMPAIGNS

No crocodile tears shed over this.
Lacoste replaces its crocodile with endangered species like the Javan Rhino and the Sumatran Tiger in limited edition polo shirt lines with proceeds to support the International Union for Conservation of Nature.
Walk the line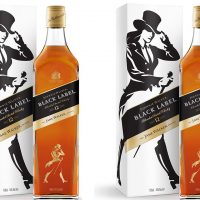 Diego launched Jane Walker a limited edition of its Johnnie Walker scotch in a new campaign positioned to support gender equality. Coinciding with Women's History Month and IWD celebrations, Diego said it would donate $1 for every bottle sold to women's causes, with a total donation of up to $250,000.
SUSTAINABLE ECONOMY

Trash this.
Mondi Group creates new fully recyclable packaging material for pre-made food pouches other items. Pass the TP! Monday said it developed the new product to address the issue of plastic waste.
Circle up.
Heineken opens a new sustainable brewery in Northern Mexico, designed with the practices of a circular economy.

High (Tea) Time for This.
A Unilever owned company- PG tips- has switched to fully biodegradable tea bags free from any synthetic materials to cut down on plastic pollution. Launching in the UK on Wednesday March 7, the company is working to make all its teabags from 100% plant-based materials by end of the year.
Weird
This Gives us Paws
Barbara Streisand admits she had her dog cloned before it died last year. While illegal in many countries, it's not in the US and it can cost you around $25K to clone a cat and $50K to clone a dog. Ethically speaking, pet cloning feels like we're taking science to a place that's across the line. Thoughts?