Can't miss 2017 conferences for purpose driven professionals
We're back for another year with our list of can't miss 2017 conferences. We're looking forward to another year with many conferences that provide opportunities for professional development, career exploration, and developing new partnerships. So whether you're in the job market, looking to grow your network or just keeping up to date on the latest in social impact, there's no shortage of fantastic conferences.
Here's our list of 2017 conferences that cover Corporate Citizenship, Cause & Brands, Social Good, Impact Investing, and Nonprofit.
Corporate Citizenship Conferences 
Boston, MA
March 26-28, 2017
Hundreds of CSR professionals attend this conference each year to explore the environmental, social and governance aspects of business. This Conference is unique in that it limits attendees to corporate citizenship practitioners. After this conference you will return to your organization with detail-rich case studies, practical know-how and specific implementation tips to accelerate your business success.
New York, NY
March 27-28
The 2017 conference brings the best, the most innovative and most inspiring brands in responsible business to New York at #RBSNY – 200+ attendees learn how to deliver purpose for commercial success, the environment and stakeholders, including topics such as:
Profit: Use sophisticated data to build a more effective CSR business case
People: Influence stakeholders and drive culture change to make the right "sell"
Planet: Accelerate progress through technology, environmental and supply chain risk mitigation
Phoenix, AZ
Feb 14-16, 2017
Sustainability leaders from the world's largest companies gather each year at the GreenBiz forum to explore pressing challenges and emerging opportunities in sustainable business. The event offers a rich blend of presentations, workshops and networking opportunities framed by the State of Green Business report, GreenBiz Group's award-winning annual research and analysis of key sustainability metrics and trends. Attendees return from GreenBiz both inspired by what's possible and ready to tackle their organization's greatest sustainability challenges. GreenBiz is produced in collaboration with the Global Institute of Sustainability at Arizona State University.
Cause & Brands Conferences
Detroit, MI
May 22-25, 2017
SB'17 Detroit will highlight the brand leaders, organizations and ideas that are shifting global societal aspirations toward a sustainable future. Join the community as it works together on Redefining the Good Life, to create a new collective vision for healthy individuals, families, communities, cities and our planet.
Engage for Good  (formerly known as the Cause Marketing Forum)
Chicago, IL
May 31- June 1
On the 15th anniversary of its inception- the conference and company unveil a new name. If you work at the intersection of cause and commerce, you'll want to attend the 15th Anniversary conference.  The conference program will be published in early February.
Toronto, ON
Date TBA
The Canadian spin off of the Cause Marketing Forum, now known as Engage for Good. 2017 will be the 4th year of the Canadian conference.
Social Good Conferences
Washington, DC
June 5-6, 2017
MCON is for people who give a damn about social change and want to turn their interest into action. MCON gathers leaders, activists and social entrepreneurs from all over the country together to better understand today's social movements and how to turn interest into action.
Atlanta, GA
October 26-28, 2017
The Net Impact Conference is the leading forum for students and professionals to come together to tackle the world's toughest social and environmental problems. Hundreds of speakers and breakout sessions allow attendees to dig deep into a particular topic of interest and explore groundbreaking ideas, meet role models face-to-face, and jump-start their career path to change the world.
Oxford, England
April 4-7, 2017
Bringing together creative and ambitious leaders, thinkers, artists, and innovators to inspire and challenge each other in entrepreneurial approaches to global challenges
Los Angeles, CA
February 16-17, 2017
A 2-day event in Southern California Feb. 16 + 17, 2017, for socially conscious companies, designed to propel your business towards greater global impact.
Austin, Texas
March 11-15, 2017
The SXSW Conference provides an opportunity for global professionals at every level to participate, learn, and network. Featuring a variety of tracks that allow attendees to explore what's next in the worlds of entertainment, culture, and technology, SXSW proves that the most unexpected discoveries happen when diverse topics and people come together.
Stanford University
February 7-8, 2017
The annual gathering of individuals and organizations using data to revolutionize the social sector.
Impact Investing Conferences
San Diego, CA
October 10-13, 2017
SOCAP is the world's leading conference on impact investing and social enterprise.  SOCAP17 will unite innovators in business, tech, the sharing economy, health, philanthropy, and more to advance environmental and social causes.
Toronto, ON
November 9-10, 2017
The Social Finance Forum is about making better profits, not just bigger ones. Social finance uses private capital and the power of business to push social progress and protect the environment. The Forum is the place to gain insights into this fast-growing market, spot trends and make new connections.
Toronto, ON
April 4-5, 2017
Where business and policy decision-makers create solutions for accelerating the investment in infrastructure that is needed to transition to a sustainable world.
Employee Engagement Conferences
San Francisco, CA
July 24-26, 2017
Creating an Engaged Culture through Purpose, Connection, and Neuroscience. A sampling of topics covered: Finding Purpose and Values
Aligning purpose with meaningful causes – Finding the cause within your purpose
Implementing Neuroscience for Behavioural Change
The most effective methods of reward – it doesn't involve money
London, UK
April 20, 2017
With an opening keynote from former employment relations minister Jo Swinson and a plethora of case study presentations from iconic brands such as Harrods, Heathrow, Thomson Reuters, the BBC, Vodafone, Nationwide,  Grant Thornton, The Civil Service, John  Lewis, NHS, the Co-op and many more, delegates at the Summit will have plenty to get their teeth into. The 2017 Summit will also include delegate friendly interactive technology designed to encourage networking and full immersion into the day's proceedings. It's an event not to be missed.
Nonprofit Conferences

 
Washington, DC
March 23-25, 2017
The Nonprofit Technology Conference (NTC) is the nonprofit sector's signature technology event. We assemble over 2,000 of the best and brightest nonprofit professionals from around the world. Together, they collaborate, innovate, and discover new ways to spark change with technology.
San Francisco, CA
April 30 – May 2, 2017
The AFP International Fundraising Conference is held each spring and brings more than 4,000 fundraising professionals together to discuss, teach, and learn about new development issues. It offers more than 150 educational sessions designed to serve the development needs of participants from entry level to highly experienced. The Conference exhibit hall features over 300 vendors.
Are we missing any must-attend conferences? Let us know and we'll make sure we update this list throughout the year.
UPDATE – From the community 
NEW ADDITION: Conference Board of Canada,
Business [Un]Usual: Profit from Purpose
Toronto, Ontario
October 2-3, 2017
The world is changing fast. Business is facing new demands from rapidly evolving technologies, while social, environmental and political issues are affecting bottom-lines.Hear from leaders who have purposefully and successfully embraced these changes.
Miami, FL
March 2-4, 2017
The largest global convening of social innovation educators and change agents!
Contributed by: Danica 

Want more curated content delivered straight to your inbox?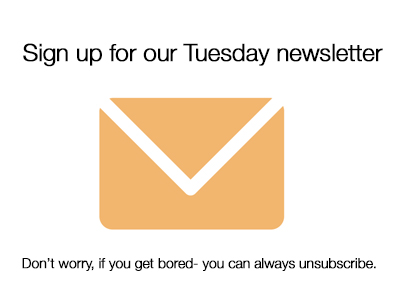 Follow us on twitter @b_meaningful and like us on Facebook