Paulina Zelazny the Digital Marketing & Communications Manager at Toshiba of Canada Limited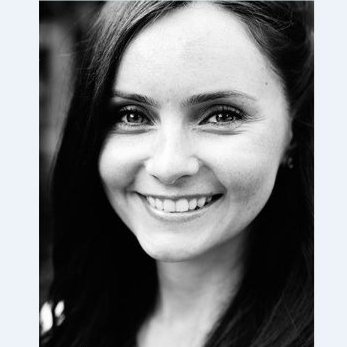 What does it mean to work in CSR for a world leading technology company? It can mean drafting a press release for the launch of a new product, launching a marketing campaign or planning promotional activities for CSR programs. In many large corporations CSR responsibilities aren't the exclusive focus of just one person. Corporations who want to integrate CSR within their business will embed CSR responsibilities in many different roles, where CSR may be one of many different aspects to a job. That's the case with Paulina Zelazny, Digital Marketing & Communications Manager with Toshiba Canada, whose CSR responsibilities are but one aspect of her job promoting awareness of and generating sales leads for Toshiba's business products and solutions within the Canadian marketplace.
Q: What does your job entail and what does a typical day look like?
A: My main focus is to promote awareness of and to generate sales leads for Toshiba's business products and solutions within the Canadian marketplace. On any given day I might be working on launching a new marketing campaign, drafting a press release for the launch of a new product, developing sales collateral, updating our website or helping with an event. There is no typical day and that's one of my favourite things about working in a creative role. It gives you the opportunity to contribute new ideas and the flexibility to try new things.
Q: Can you briefly describe your career path and how you got your current job?
A: Like all things in life, the path in my career that brought me to this place was filled with unexpected turns, emergency stops and exciting hidden roads. As a young university graduate I took a starter job in inside sales for a fitness company. I had no particular desire to be in sales but I loved the brand. It was 2007 and e-commerce was booming, so in a case of being in the right place at the right time, the role quickly evolved into managing sales and marketing for big e-commerce accounts. I learned a lot about the corporate world in a short period of time, and soon discovered my true passion was in marketing and communications. When the opportunity presented itself, I transitioned into that area of the company full time. By now it was 2010 and social media marketing was taking off. In another case of great timing, I was able to help spearhead the implementation and growth of a digital marketing communications strategy. It's crazy to think how much this area of marketing has evolved in just a few years and how many completely new positions have emerged along the way. That constant growth and learning is one of the most exciting things in my current role.
Q: What's the coolest part about your job and what's the biggest challenge?
A: The coolest part about working in tech and marketing is being part of the unprecedented world of technological innovation. That's also the most challenging part because change is hard and your competition is always trying to get one step ahead of you. Technology has and continues to revolutionize the world, and I'm a firm believer that ongoing innovation will help us solve some of the biggest economic, social and environmental challenges of our time. Toshiba is dedicated to our Corporate Social Responsibility (CSR) initiatives and creating sustainable societies through technological innovation. Helping to communicate and bring that vision to life is a rewarding part of my job.
My favourite Toshiba CSR program is ExploraVision—the world's largest K-12 science and technology competition. I help plan promotional activities and events for the competition. Seeing the next generation of innovators in action is truly inspiring and it's definitely one of the top perks of this role.
Q: What advice would you give to a job seeker looking for meaningful work?
A: Be adaptable, recognize when change is needed and lead the way. There's nothing that will make your work feel meaningless more than mindless routine and a fear of trying new things. It doesn't always have to be revolutionary change either. You can get a sense of accomplishment and meaning by improving a process or implementing a new program that will increase efficiency and output. In my experience workplaces are filled with opportunities to do things that interest you whether they are officially part of your role or not. We just have to recognize them and take action to get involved—and you never know, it may open the door to a new path you hadn't considered before.