Alina Racoviceanu. Sustainability Consultant. Toronto Hydro
Alina Racoviceanu was a traditional engineer who transformed herself into a Purple Sheep.  A holistic and analytical thinker, Alina used her desire to 'save the planet' one act at a time to pursue a career in corporate social responsibility. Sustainability experts like Alina are secret weapons within companies, helping employees connect the dots see opportunities and risks that may have been missed. Read on to learn more about Alina's story (ps- she's got some great advice for aspiring sustainability professionals).
What does your job entail?
In a nutshell, my job entails a lot of interdisciplinary work and collaboration sprinkled with education and communication. I have diverse responsibilities ranging from designing a sustainability strategy that supports Toronto Hydro's corporate objectives to CSR reporting, employee engagement and education.
What's a typical day like? 
I don't have typical days, as I need to be flexible to the needs of various teams I work with. My day-to-day work covers a variety of tasks from best practices research, designing sustainability initiatives and obtaining executive support to implement them, increasing the sustainability literacy in my colleagues that help me execute projects and get things done, GHG accounting and reporting, data mining and analysis to identify opportunities for increased productivity and efficiencies.
Many of Toronto Hydro's programs and initiatives are related to sustainability without being called as such – implemented because it made good business sense. Now, my task is to help our employees connect the dots and see the positive environmental and social impacts of these programs.
Can you describe your career path and how you got your current job? 
I studied electrical engineering and worked in consulting engineering and electrical manufacturing, in Europe and Canada, for half of my career. I never wanted to be an engineer, but being good at math and science I was coaxed down that career path.
I discovered my passion when I went back to school for an environmental engineering degree. I had my AHA moment when I took a course called Technology, Society and the Environment that opened my eyes on the complex relationship between the three. I knew then that I wanted to raise awareness and help others realize the impact of their actions, with the ultimate goal behaviour change. Leaving behind a well-paid successful career in electrical engineering was easier than one would think. Finding my calling was the best trade-off.
My first job in this field was at WWF-Canada, where I was working with clients from various industries, helping them to identify risks and opportunities by analyzing their business through a sustainability lens. After three years at WWF, I went to SNC-Lavalin as the in-house sustainability expert and currently, I'm a sustainability consultant at Toronto Hydro, where I have a similar wide-encompassing role that affords me to interact with the entire organization and learn about every aspect of its business.
What's the coolest part about your job and what's the biggest challenge?
The best part of my job is knowing that my skills and knowledge are needed and put to a good cause, while contributing to the betterment of our environment.
The biggest challenge is working in a regulated market and a monopoly. It's a fine act to balance and temper our desire for implementing innovative ideas with government's constraints and rigid funding mechanisms. One way around it is to consider this as a driver for innovation and for coming up with leading edge ideas.
What advice would you give to a job seeker looking for sustainability work?
– Be curious to explore unbeaten paths and take on non-traditional roles;
– Be patient as it may take a while before reaping the fruits of your efforts;
– Don't be afraid to search for meaningful jobs and be ready to accept trade-offs. Status, title and high income may not always come with a sustainability role, but following your passion does pay off!
– Enjoy the journey and the experience regardless of your position. There are valuable skills we learn along the way that tend to be overlooked when staying focused on the final destination.
–  Be a lifetime student, always learning new things, and reinventing  yourself to fit newly created roles. In a constantly evolving job market where new concepts (e.g., circular-economy, zero-waste, renewable energy crow-funding) emerge all the time, new jobs and skills become the norm it's important to stay up to date in order to succeed in this environment.
What can you identify as the biggest opportunity in your sector right now?
There is a need for multi-stakeholder conversation and collaboration to jointly solve complex issues and better understand the interrelations between society, environment and the economy.

Want more curated content delivered straight to your inbox?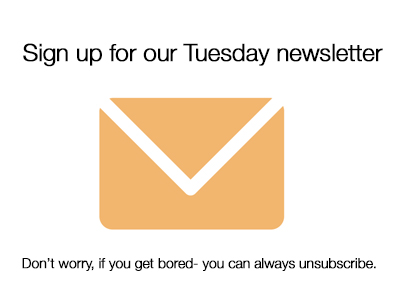 Follow us on twitter @b_meaningful and like us on Facebook