Joanna Reynolds. Associate Director. MaRS Centre for Impact Investing
Experts in Social Finance Series: Joanna Reynolds' story is a great example of a career in the impact sector, seamlessly transitioning from the arts and nonprofit to social finance. Joanna is at the forefront of impact investing and a trailblazer in the field- we need more Purple Sheep like her!
What does your job entail including what a typical day might be like? 
Great question. First of all, I have never had a typical day working at MaRS and the Centre for Impact Investing.  Each day is varied and interesting to me.  One great element of impact investing is the diverse talent who are drawn to the field across the private, public and community sectors. This means that I get to speak and work with a great variety of people. More and more I get to engage with people who are advancing new solutions to social problems and explore how finance and investment can get them to launch or expand their ideas. We will be doing this in-depth at the Social Finance Forum, with a dedicated stream to "Building a Social Finance Strategy", on November 6th.
Can you briefly describe your career path and how you got your meaningful job? 
I have had an amazingly fun career path that started out in NYC producing theatre for seven years and then to Toronto working in the Community Not-for-Profit sector.  I came to this field in 2008 with Social Innovation Generation, and then with my team launched the Centre for Impact Investing in 2011.
What continues to drive me towards social finance are two things. First, is to improve access to the economy for people. I have never met anyone who did not want to be self-reliant and to be part of something. Social finance improves how people access capital to start an enterprise. Secondly, our current systems in the private, public an community sectors are not equipped to tackle the critical issues of our time. We need to continue to push towards change and social finance supports that in communities across Canada and globally.
Social finance improves how people access capital to start an enterprise.
What's the coolest part about your job and what's the biggest challenge?
Impact investing is still in a nascent and niche stage in terms of investor types, product development and the breadth of people involved. The biggest challenge at this time are the structural barriers to investment and financial product development.
The coolest part is the energy and talent that people have to advance impact investing in Canada and globally. Once we have it, we may not look back at what it took to get impact investing into the mainstream. It will just be there, because it makes sense to do. People can invest for impact and know that we are making a difference with our dollars.
People can invest for impact and know that we are making a difference with our dollars.
What advice would you give to a job seeker looking for a job in this sector?
Stay curious and get involved. This is a fast paced industry that is growing rapidly.  You can come to it through various methods, as it is still forming and it applies across sectors and themes. Connect with people in the field. Build out your ideas and take risks. Attend conferences, like the Social Finance Forum and you will definitely leave having met people who are working in the field and know what options are available to you.
What can you identify as the biggest opportunity in your sector right now?
A big opportunity right now is the SVX.  This is a unique platform that connects investors and impact ventures or funds.

Want more curated content delivered straight to your inbox?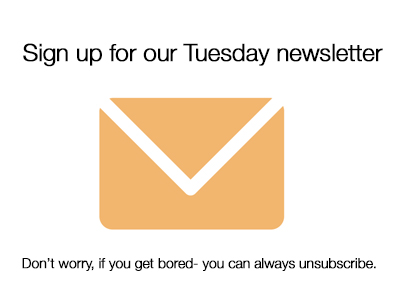 Follow us on twitter @b_meaningful and like us on Facebook