Tom Ewart. Manager of Sustainability & Citizenship. The Co-operators.
Experts in CSR Series: We enjoy bringing you the inside scoop on corporate social responsibility professionals and the jobs they love. Tom has a broad view of the sustainability industry, and while there may not be as many quote unquote CSR jobs as we'd like right now, Tom tells us there are more opportunities to be a sustainability champion without the CSR job title. We like how he thinks… Read on for more of Tom's story. 
Can you briefly describe your job, including what a typical day is like?
As Manager of Sustainability & Citizenship at The Co-operators, I'm involved in a wide range of activities and every day is different, which I love.
To illustrate the diversity, my day-to-day ranges from feeding a sustainability perspective into the development of our corporate strategy, to leading our youth sustainability leadership program called IMPACT!, and from preparing for and presenting at Board meetings, to crafting and stewarding partnerships with community groups.
It's a real privilege to work in an organization that values sustainability so deeply. Our vision statement calls on us to 'catalyze a sustainable society' and we take that to heart.
How has your career path led you to your current job?
I studied engineering and business. I never wanted to be an engineer—in fact, I'm not sure I knew what engineering was when I entered the program. But I was good at math and science and that was good enough for me at the time. I started a business degree two years after engineering out of a need to exercise a different part of my brain, and my professional interests quickly migrated to the business side.
As I approached graduation in my business degree, Prof. Tima Bansal (with whom I'd worked on a research project) asked if I'd like to stick around to work on an idea she'd had to bridge the worlds of academia and business. That led to me becoming the founding managing director of the Network for Business Sustainability (www.nbs.net), where I worked for about seven years. NBS is an international network of academics and businesspeople who work in sustainability. It was a truly remarkable place to cut my teeth because it allowed me to gain a wide range of experience working with the top thought leaders in the field, including my current colleagues at The Co-operators.
I met my current boss at The Co-operators over drinks after a Conference Board event in 2008. Those drinks led to the creation of the IMPACT! Program, which, in a delightful turning of the tables, I now oversee.
What advice would you give someone looking to get a job in CSR?
My advice would be not to focus solely on CSR/sustainability jobs—and certainly do not focus solely on CSR/sustainability knowledge and competencies.
There are so few jobs in CSR—it's a small universe of opportunity. You can be a sustainability champion even if you're not in a, quote unquote, sustainability job. In fact, we desperately need more of those sorts of champions. I think the key is finding the right organizational context where you can do meaningful and challenging work that is valued.
What skills, qualities and/or experience do you think is important to have in CSR?
Allow me to take a moment to turn this question on its head. Given my answer to the previous question, more importantly, I think we need a greater degree of sustainability literacy in all people who do NOT work jobs in CSR/sustainability. They are greater in number and they are the ones who actually get things done. For example, a marketing or finance executive who truly understands and embraces sustainability could do more good than any sustainability executive working in isolation. This implies an important role (and skills) for people in sustainability jobs, so I'll now answer your question directly.
I think three skills are important for people in sustainability jobs. First, interpersonal and communications skills are paramount—as they are in any job that requires convincing and collaborating with others. Second, systems thinking is required to ensure our work is meaningful—especially in the context of the blurring boundaries between organizations. Third, the ability to manage complexity and think strategically will be important so we can spur the social and technological innovations we so badly need.
Quickfire:
Best thing about your job: knowing my work is deeply valued
Biggest challenge: being patient, culture change takes time
Favourite interview question: If you were a fruit or vegetable, what would you be and why?

Want more curated content delivered straight to your inbox?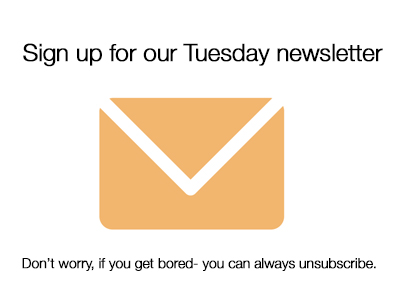 Follow us on twitter @b_meaningful and like us on Facebook