Fatima Crerar. Director of Projects. Public Inc.
For those of us who believe there's more to a job than a paycheque, and that it's about the journey, not just the destination- this interview is for you. As the Director of Projects at Public, Fatima Crerar shares a unique passion and drive for her work, spurred by the challenges and impact of Public's campaigns. There's so much good advice in this interview that we don't know where to start- you just have to read on!  
Can you briefly describe your job?
I am the Director of Projects at Public.  I'm responsible for working directly with clients to understand the nature of their challenges and organizational goals and then to design a strategy, campaign, or platform that addresses their challenges and goals.
I think of myself, and Public in general, as an extra set of muscle, fresh thinking with a very specific objective in mind. Our services are similar to other marketing agencies but what's different with Public are the people in the room. We have a unique perspective that you can achieve business goals alongside social impact. We don't think these two ideas are mutually exclusive, in fact we think that we need to integrate them more!
What's a typical day? 
Busy. Awesome. Lots of collaboration. Lots of communication. You can tell our work environment is designed to support and reinforce that.
A full day starts with going through my inbox, responding to emails, setting up meetings and then sitting in a strategy session for three hours trying to find an insight you've never seen before and building from it. It's a really dynamic job, you're in the office, you're out of the office, you're working on your own trying to shape an idea or you're in a room with six people on a whiteboard.
How did you get this job? 
I networked. I had nine killer years at SummerHill, I got to do a lot of different jobs there. But the company had changed over the years, naturally. When I started there were 12 and when I left there were 60. I started to look for a new challenge, and met the team here at Public a few times. A couple of coffees later they said they had work for me.
What advice would you give to someone trying to find a job like yours? 
Know what you want, and be hungry for it. You also have to be brave when going after non-traditional jobs. There wasn't a standard interview or hiring process for my job. I took the time to meet and learn from people who were doing really cool work and the best thing that happened during those conversations was how generous people were with their time and how willing they were to connect you with other people.
Some advice I got early on that I found useful was to be really clear about what you are looking for. It is really hard for people to help you out if all you can tell them is you want something awesome. So whether it's the type of work, the geography, the type of boss, the remuneration, be clear.
What about your job gets you out of bed in the morning? 
Public's huge sense of ambition and possibility. We all believe that anything is possible and that we can achieve anything we put our minds to. We are unique problem solvers. We don't just do the same thing over and over again. If a client wants a corporate strategy, we don't just use a template, we start from scratch.
What is Public's office culture like? 
It's pretty fun with a hilarious group of people. It actually caught me off guard a little. It's a boisterous bunch, but we are really collaborative and team oriented. We're also really open, candor is important to us.
We're really close to the work and the impact. Every project has to be taken seriously. We have a serious work hard, play hard attitude. It isn't the punch-in punch-out type of work. Some people don't want to take their work home but because we are doing work we're super passionate about we can't stop. It's part of our DNA.
What was your AHA moment for getting a meaningful job? 
In 3rd year of University, I took every course under the sun, including a climatology course in the geography department and the history of the american suburb and was totally fascinated by development in North America. I knew then, I wanted to work on the issues.
But to be honest I still don't know what I want to be when I grow up, I just know where I want to apply myself.
I live by phrase the journey is the reward.
I live by phrase the journey is the reward. People get obsessed by destination, and miss everything along the way. Let destination be what it is and enjoy every moment along the way.
Any parting thoughts for the social impact job seeker?
Go after what you want and don't settle. There's so much important work out there. There's so many things you HAVE to do in life, pay rent, mortgage, etc., and so many things you can't change- but you do get to choose your job, so go after what you want and believe that you can find it.
Want to know more about working at Public Inc? Check out our Behind the Impact company profile to see what it's like to work there. 
Hear from other Public Inc. employees including the CEO and the Project Manager 

Want more curated content delivered straight to your inbox?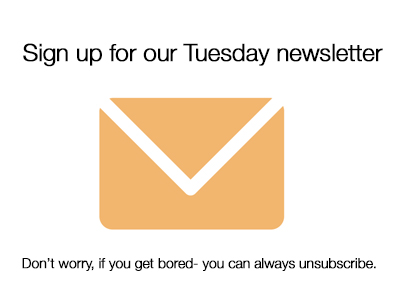 Follow us on twitter @b_meaningful and like us on Facebook