Erika Minkhorst. Development Officer. Right To Play Canada
Young Professional Series. There are some people you meet in life that seem wise beyond their years- one of those people is Erika Minkhorst. As a Development Officer (aka fundraiser), she's using her skills for social good to help raise funds and awareness for Right To Play Canada. Erika's story demonstrates the importance of commitment and planning when looking for a job. Her insights and advice in this interview apply whether you're just setting out on your career or looking to make a switch.
Can you briefly describe your job and what is a typical day like? 
As a Development Officer at Right To Play, my role is focused around fundraising. I manage a number of events, build relationships with current and prospective donors and oversee the Toronto-based Young Professionals Network.
A typical day doesn't really exist for me- which I love. It all depends on what events are coming up and the time of year. A few 'typical' tasks include anything from preparing communication materials and orchestrating event logistics to hosting committee meetings/calls and managing volunteers.
How did you get your job (describe your search process and career path)? 
I studied Kinesiology at Western University and specialized in Sport Management. Through my studies I learned about Right To Play. After this, I became interested in working at the office in Toronto. I volunteered at a few events the summer after I graduated and did a lot of research about their internship program.
I applied for an internship position, and after a great deal of effort and preparation I made the cut and was hired on as a Development intern. While interning I l took every opportunity to learn and develop my skills. With a mix of hard work and good timing, I was eventually hired as a full-time Development Coordinator, and have been developing as a professional with Right To Play ever since.
What advice would you give someone looking to get a job like yours? 
Day in and day out make a conscious effort to build three things:
1) Build your skill set. Find a job that appeals to you and read the job description closely. See the skills it requires and find ways to add them to you repertoire. Volunteering is a great avenue to build your skill set.
2) Build your network. Whether it's a coffee or quick phone call, you need to meet people and build relationships. Ask questions, be professional and don't be afraid to put yourself out there.
3) Build your brand. Be aware of how you present yourself online and in front of those you meet. Share thoughtful posts, update your LinkedIn profile and educate yourself about current issues/topics in your industry.
What's one thing most people wouldn't expect to hear about working in non-profit? 
Dan Pallotta's 20 minute TED Talk challenges a big myth about working in non-profit. I highly recommend giving this a watch, as most people wouldn't expect to learn that cutting costs and keeping expenses as low as possible is not always every charity's goal.
(We at Bmeaningful couldn't agree more with Erika, we wrote about it here) 
What skills and or qualities are important to have to be successful in your role?
In my current role, it is important to be very organized and pay close attention to detail. There are multiple projects on the go at one time and things move at a rapid pace. Staying organized and being meticulous about remembering details helps me succeed. Having effective communication skills and a team-oriented approach is also crucial, as the majority of my work involves interacting with people – co-workers and external stakeholders alike.
Quickfire: 
Best thing about your job: Entrepreneurial nature
Biggest Challenge: Managing competing priorities
Career Update: 
Erika is now the Manager, Philanthropy at MLSE Foundation
How did you get this job?
I had the opportunity passed along to me by a former co-worker and applied online.
What's different about working for a Corporate Foundation (compared to a nonprofit)?
The support felt by company at large and resources available to fundraise.
How did your previous work or life experience prepare you for your current job?
Having a degree in Kinesiology with a Specialization in Sport Management made a huge difference in understanding the industry.

Want more curated content delivered straight to your inbox?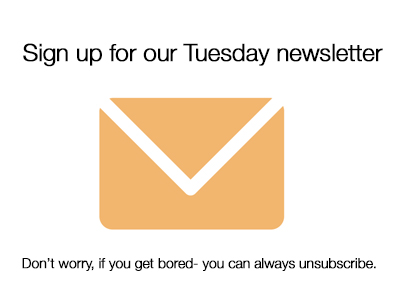 Follow us on twitter @b_meaningful and like us on Facebook 
Like what Erika has to say? Follow her @erikaminkhorst