Inside Public Inc.
BEHIND THE IMPACT. We love helping to break the myth that you have to do business for profit and charity for good. You no longer have to feel like the only way to make a difference with your career is by volunteering. Going behind the scenes and showing you the culture of organizations that allow you to do both at once is pretty amazing. This week, we take you inside Public Inc., a Toronto company, showing you what it's really like to work on the cutting edge of a business redefining good. We dare you not to want to work here.
Public tailors unique solutions that drive awareness and action for causes. Clients like WWF, Heart and Stroke, Canadian Cancer Society and Partners for Mental Health.
Public is part agency, consultancy, and incubator. They're guided by their corporate philosophy "why shouldn't everyone profit by doing good". Founded in 2008, Public is an untraditional agency built around a diverse mix of talent, from investment bankers to anthropologists, "people who are really excited by the thesis of merging profit and purpose, redefining good, freely disrupting the whole philanthropic model… because if that doesn't excite you than how can you come here?" says Phil Haid, Co-Founder and CEO.
The culture at Public is fun, honest and authentic, and they don't mind a little "potty mouth" in the office. It's not your typical "punch in punch out" type of environment- says Fatima Crerar, Director of Projects, "we're really close to the work and the impact".
Collaboration and team work is big at Public- a shared workspace and sitting side by side- is their way of signalling that ideas matter more than status. You can feel the sense of ambition – working hard and thinking differently "is in their DNA". "Some people don't want to take their work home, but because we are doing work we're super passionate about, we can't stop" adds Crerar.
But there's lots of time for play…
…from their annual Greedy Santa party to their weekly Lotto Max team purchases.
If you need quiet time or a change of scenery, Public has fun themed meeting rooms like "the Last Resort", "the Lab", "the Sitting Room" and "the Cabin".
The office has a great loft style feel, with high ceilings, hardwood floors and lots of natural light.
Located in downtown Toronto, there's no shortage of things to do after work and it doesn't hurt that there's a pub in the basement.
Want to know more about people working there or what they look for when hiring?
Read our interview with Co-Founder and CEO- Phil Haid
Read our interview with Fatima Crerar, Director of Projects
Read our interview with Projects Manager Caleigh Farrell,

Want more curated content delivered straight to your inbox?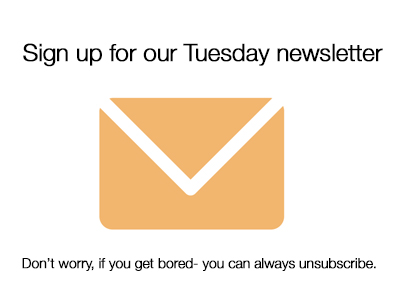 Follow us on twitter @b_meaningful and like us on Facebook