Inside Dress for Success
BEHIND THE IMPACT. Bmeaningful goes inside the non-profit Dress for Success to give you an exclusive behind the scenes look that you won't find anywhere else. 
Dress for Success is a non-profit that helps prepare disadvantaged women (clients) for the workplace by providing business appropriate attire and career counselling. But Dress for Success' impact isn't just surface deep, it also improves a client's self-confidence. Self-image is one of the most important aspects of their impact as it helps women overcome the effects of poverty, homelessness, and abuse.
Dress for Success not only helps clients look their best for the workplace, they also support women through the entire process of getting a job. "Providing a woman with an outfit that is interview appropriate is the first step in building confidence" says Lydia Poutney, Boutique Manager at Dress for Success, "but it doesn't stop there". Dress for Success provides mentorship, workshops and other skill development programs. The support also continues after the clients have landed a job, helping them transition into the workforce.
With an on-site boutique, clients get suited-up by a stylist. While most of the career counselling is focused on women, the suiting program is available for men as well.
Dress for Success' office is located on the 2nd floor of a shared office building. A short set of stairs takes you to their large boutique where clients get suited and styled. Signs are posted around the office to help orient clients and volunteers. Staff are supported by a contingent of volunteers.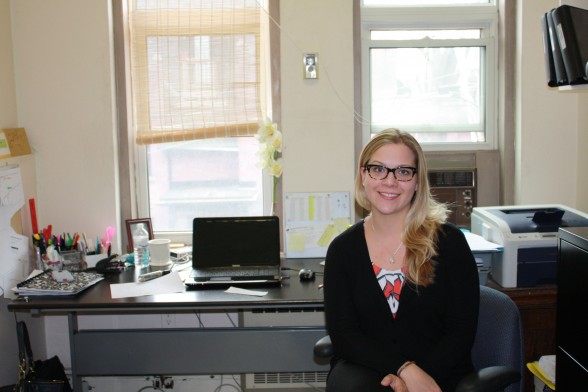 Dress for Success is a small team of 3 full-time staff (recruiting for their 4th right now) and 2 part time staff working together in their cozy Toronto office. "Everyone has different skills that we bring to table" say Poutney,  "we really value one another".
The office culture is "extremely positive because we are all really passionate about what we do" and that "positivity radiates from the boutique upstairs" emphasizes Poutney. The biggest perk of working here is "seeing the impact and the (client's) appreciation".
Dress for Success proudly displays oversized cheques from their corporate partners around their office.
Dress for Success is located in the Annex neighbourhood in downtown Toronto. They share office space with other community organizations.
WORKING AT a small organization like Dress for Success, is special because you have the opportunity to wear many hats and work on a broad variety of projects and tasks beyond your job description.
WONDERING what Dress for Success looks for in their staff? We asked that too. They're after someone who's passionate and a good cultural fit.
NEED TO PREPARE for an interview? make sure you read Paige Souter, the Executive Director's interview.

Want more curated content delivered straight to your inbox?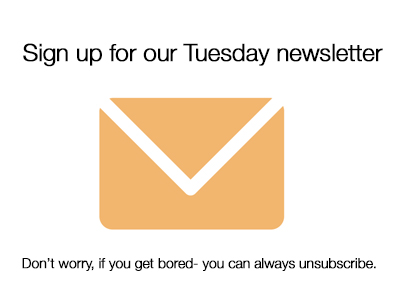 Follow us on twitter @b_meaningful and like us on Facebook