Shari Austin. VP of Corporate Citizenship and Executive Director of the RBC Foundation. RBC
Experts in CSR Series: For Bmeaningful, Shari Austin has the ideal job leading the Corporate Citizenship initiative at RBC. Many professionals dream of leading a corporate social responsibility program, especially for one of the most recognizable companies in Canada. We are thrilled to be able to share the career story of RBC's VP of Corporate Citizenship and Executive Director of the RBC Foundation. Her story demonstrates the value of patience, dedication and commitment when building your career. Her story will leave you inspired, making you realize that it IS possible to influence change within a large organization and leave a legacy for generations to come that you can be proud of. 
Can you briefly describe your job, including what a typical day is like?
I head the Corporate Citizenship area at RBC, which includes Corporate Social Responsibility strategy and programming, philanthropy, environmental affairs and social finance.  The only thing "typical" about my days are that they generally begin pretty early (around 6am), when I have an hour or two to prepare for the day's meetings.  This tends to be followed by a series of six or eight meetings during the day.  Two or three nights a week, I am out in the evening at a charity gala or an RBC-hosted event.
In terms of meetings during the day, I have great variety.  Today, for example, I started off with my weekly senior management team meeting, reviewed my comments on our draft Corporate Responsibility reports with team members, met with a hospital hoping for funding for a seniors' health program, met with a different health charity about funding for health care in remote Aboriginal communities, then discussed upcoming donations announcements with my communications advisor.  Tonight I will be hosting a documentary film screening for clients and employees to celebrate International Women's Day.  I also travel a fair bit, as my responsibilities are enterprise-wide in this area, and RBC has businesses in over 45 countries.
How has your career path led you to your current job as the VP, Corporate Citizenship and Executive Director of the RBC Foundation?
I started out in a legal career in the financial services industry, working as in-house counsel to an industry association in Ottawa for six years.  I moved to Toronto and joined RBC almost 19 years ago. Staying with a single organization for such a long time was not something I anticipated, but there have been so many interesting businesses and functional areas to explore. As it turns out, it is possible to have a variety of quite different careers without leaving the bank! Although I've always worked in Toronto for RBC, my roles have included: payments system policy, industry and regulatory affairs, management of our payments and trade processing area, regulatory compliance and risk management.
My current role in Corporate Citizenship didn't exist before I took it on.  While in the risk management area, I was "given" the environmental risk management team in the course of a reorganization.  As I learned more about that area, I became a passionate advocate internally for increasing our focus on environmental issues, risks and opportunities.  The timing was right – the issue of climate change had become main-stream – and several of us developed the RBC Environmental Blueprint and the RBC Blue Water Project.  Those initiatives, and the partnerships forged in the process, gained me enough visibility and credibility to be a candidate for this new role.
What advice would you give someone looking to one day have a role like yours?
My top pieces of advice would be to demonstrate your commitment by volunteering with a charity or non-profit, or by offering to get involved with a cause supported by your organization, to be on the lookout for gaps or problems in your organization and come up with creative ideas to solve them, to cultivate and maintain relationships along the way with people of "like mind", and to be patient and tenacious – most careers are built "brick by brick".
What skills, qualities and/or experience do you look for when hiring for your team?
I see the relevance and value of many different backgrounds for this type of work.  I have people on my team who are engineers, lawyers, environmental management professionals, communications specialists and career bankers.  It is important to have a diverse portfolio of skills on the team.  However everyone needs to be an excellent communicator (verbally and in writing), team-oriented and collaborative, and have business acumen and a passion for making a difference.
What is your proudest moment as VP of Corporate Citizenship and Executive Director and what are you most excited about for the future?
I've had many proud moments, but one of the most gratifying was at our Blue Water Day in June last year, when we had over 18,000 employees in 22 countries out on the same day doing community makeovers, from clean-ups to water-smart plantings, to water education efforts.  I love helping our employees contribute to improving our environment and our communities.  Going forward, I'm very excited about seeing the impact of our new RBC Believe in Kids Pledge of $100 million over 5 years to improve the well-being of kids and youth in Canada.
What's the best thing about your job?
 Meeting dynamic and inspiring people who are improving the world – and being able to help them.

Want more curated content delivered straight to your inbox?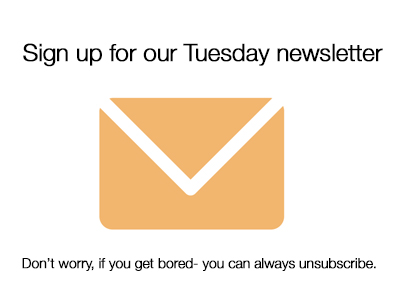 Follow us on twitter @b_meaningful and like us on Facebook