The Top 10 Social Impact Conferences to Attend This Year
For professionals interested in social impact careers it can be challenging to meet and network with like-minded people. That's not surprising in a sector that's still very early in its development. Yet, we continue to hear how important it is to network and build relationships when looking for your next job with a purpose and a paycheque.
Thankfully, conferences present a unique opportunity to overcome this challenge, and to interact and create meaningful connections with other socially conscious professionals. You may even meet your future boss at a conference, like Tom Ewart from The Co-operators. Not only are conferences helpful for making connections but they also help you grow professionally by keeping your finger on the pulse of the sector.
To help you in your conference search here is our list of the top 10 social impact conferences in Toronto and beyond:
Toronto Based Conferences:
1. Companies and Causes Canada
The low down: 
·

        

Inaugural Canadian Conference, based off successful Cause Marketing Forum in the US

·

        

October 28th

·

        

$595 for companies and $495 for non-profits
Good for: Professionals interested in cause marketing, nonprofits and corporate partnerships
Bonus: Use promo code 'bmeaningful' to save $100 off your ticket  
2. Social Finance Forum *
The low down: 
·

        

Global conference with 65 Speakers, and the theme of Building Markets that Matter

·

        

November 6-7

·

        

$600 (early bird $500)
Good for: Social entrepreneurs, non-profits, fund managers, angel investors, and financial institutions
* Bmeaningful is proud to be a media sponsor for this event
3. Community Knowledge Exchange
The low down: 
·

        

November 19-21

·

        

$395
Good for: People and organizations interested in sharing their community knowledge with others working in the same space
4. CBSR (Canadian Business for Social Responsibility) Annual Conference  
The low down: 
·

        

November 26

·

        

Price TBD
Good for: CSR and Sustainability enthusiasts
Beyond Toronto Conferences
5. 2014 Corporate Citizenship Conference 
The low down: 
·

         T

heme: The Impact Equation: Stronger Business, Greater Results, Better World.

·

        

Washington

·

        

September 8-10

·

        

$995 (business) $895 (nonprofit)
Good for: Business and nonprofits in the US
The low down: 
·

        

Theme: #2030Now

·

        

New York

·

        

September 21-22

·

        

$110
Good for: Anyone interested in social good
The low down: 
·

        

Theme: Reimagine. Redesign. Regenerate

·

        

London

·

        

November 3-5

·

        

£695-£1195
Good for: Brand innovators and enthusiasts
8. Net Impact Annual Conference
The low down: 
·

        

Theme: Breaking Boundaries and this is their 22nd annual conference

·

        

Minneapolis

·

        

November 6-8

·

        

$339 (students) and $458 (professional)
Good for: Students and professionals interested in tackling the world's toughest problems
The low down: 
·

        

Walt Disney World, Orlando

·

        

November 14
Good for: Anyone who cares about a cause and wants to ignite change by thinking differently about what they do
The low down: 
·

        

Business Innovation meets social transformation

·

        

Silicon Valley

·

        

November 19-20th

·

        

$1295
Good for: Professionals at the nexus of technology, investment, philanthropy, international development, and business
To make the most out of your conference experience take some time beforehand to map out your goals, in particular, identify any speakers or companies that you really want to meet. It's also important to recap your experience, and solidify any contacts with a follow-up thank you email or note.
Are we missing any? Let us know in the comments below.
UPDATED
11. Queen's University 10th Annual Leadership Summit  
The low down: 
October 17-18, 2014
Purpose and Passion theme
leading academics and practitioners to educate and inspire you to be effective and responsible leaders both in your careers and in your local communities.
Related: The #1 most underrated aspect of networking  

Want more curated content delivered straight to your inbox?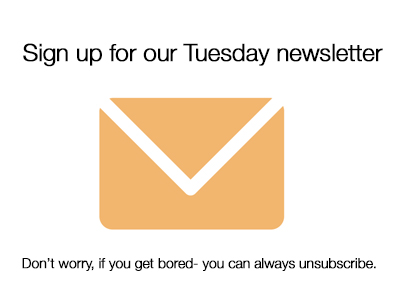 Follow us on twitter @b_meaningful and like us on Facebook