Jason Shim. Digital Media Manager. Pathways to Education Canada
Jason Shim represents the next generation of nonprofit professionals using technology as a tool for change. From hackathons and consulting to teaching and volunteering, Jason is at the cutting edge of digital marketing. What inspires us most is his relentless passion for advancing nonprofits through technology.
Can you briefly describe your job, including what a typical day is like? 
A typical day involves checking our online presence to make sure everything is on track, meeting with individuals internally and externally to explore how we can further improve or develop some of our marketing initiatives or digital fundraising, and supporting our various initiatives and events that take place throughout the year. As well, we are constantly on the lookout for stories from our local communities across Canada that we can highlight on our social channels and we hear a lot of them on Facebook and Twitter. If I have a speaking engagement coming up, I will be preparing for that.
In the evenings, I tend to spend a lot of time reading, both industry related materials around tech and nonprofit as well as catching up on local and international news. Depending on the time of year, I also teach an evening class at a local college on digital marketing.
How did you get your current job?
I started out with Pathways to Education working at a local site in Kitchener as a mentor, helping students find part-time jobs and volunteer opportunities. The Executive Director of the site noticed that I had some technical experience in my resume and suggested that I join the tech committee. From there, I led some pilot projects for the agency which were noticed by the national Pathways to Education office and the opportunity arose to scale some of these projects to reach all of our local communities across the country, which was exciting.
What advice would you give someone looking to get a meaningful job?
Be curious. I would say curiosity has led me to some of the most interesting projects, committees and organizations in my career and the opportunity to learn new things has always been an exciting one for me. One of the best skills you can pick up is learning how to learn. Figure out what makes you excited to learn new things and follow that path.
Be curious. I would say curiosity has led me to some of the most interesting projects, committees and organizations in my career…
What's one thing most people wouldn't expect to hear about working in a meaningful job?
I love my job, but I think sometimes that "dream jobs" are perceived as being fun all the time. For the most part, it's fun, but it's also hard work. What makes this job meaningful is, in part, always keeping the big picture in mind and knowing that you're helping high school students across the country.
What are the greatest opportunities and trends in your sector right now?
Digital analytics. There are more and more tools now to really figure out what's going on across all your digital channels as well as your website and really analyze that traffic and use those results to improve how you reach out to your supporters. As well, one of the greatest opportunities is that it is quite easy to find the resources you need to learn how to program. Even picking up some basic web coding skills is valuable in any role these days and I don't see that changing anytime soon.
What is your favourite interview question?
If I could do everything over again, what would I do differently? I probably would learn more code.
Like what Jason has to say? Follow him on twitter at @jasonshim

Want more curated content delivered straight to your inbox?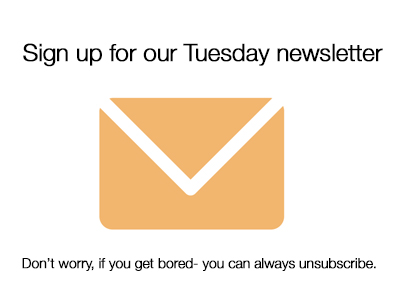 Follow us on twitter @b_meaningful and like us on Facebook