Best resources for purpose driven professionals
Being a super star leader, employee and colleague requires a combination of factors including continuous learning. I've compiled my go-to list for being in the know – from what you should be reading to who you should be following and everything in between.
Get Smarter:
Thought Leaders to Follow on Twitter 
Click on their names to follow these social impact thought leaders.
Aaron Hurst– @PurposeEconomy author. CEO of @Imperative. Speaker & writer. Founder of @TaprootFound
Bea Boccalandro – Job purposing advisor, speaker, writer & researcher. Job purposing lifts employee engagement, performance & wellbeing by increasing the societal impact of jobs.
Beth Kanter -Beth Kanter is the author of Beth's Blog: How Nonprofits Can Use Social Media, one of the longest running and most popular blogs for nonprofits.  Beth has over 30 years working in the nonprofit sector in technology, training, capacity building, evaluation, fundraising, and marketing.
Brad Zarnett – Brad is the Founder of the Toronto Sustainability Speaker Series 
Carol Cone: Self dubbed "the Mother of Cause Marketing" Cone is an intrapraneur (and entrepreneur) at heart. She created one of the leading cause communications agencies and led the Social Purpose and Business practice within Edelman and now is on to her latest entrepreneurial venture with ON PURPOSE. Make sure you read her latest thinking

here

.
Coro Strandberg–  President of Strandberg Consulting. Coro is a Canadian trail-blazer in values-based business practices and market sustainability.
Dan Pallotta -In the last five years alone, Dan has given over 275 talks on philanthropy and innovation. Dan's iconic TED 2013 Talk has been viewed more than 3.8 million times  It is one of the 100 most-viewed TED Talks of all time. See his website here: 

http://www.danpallotta.com

Derrick Feldman : President of Achieve | Researcher | Author of Social Movements for Good | Producer of MCON (

http://

mcon.events

 

)
Purpose Oriented Thought Leaders Outside of Social Impact
News Publications:
Looking for something to do on the side?
Latest Research:
Professional Associations:
Books to Read
Green Giants : Green Giants examines nine companies that are merging social responsibility with wild profitability — and reveals the factors responsible for their success.
The Purpose Economy  : In 2014 Aaron Hurst, Ashoka fellow and founder of Imperative and Taproot Foundation, published The Purpose Economy, the book that catalyzed the purpose revolution.
 Social Movements for Good: A guidebook for driving change by taking advantage of the social "currency" that makes movements go viral.
Organizations and Foundations Doing Important Work: 
Canadian Love:
Social Entrepreneurship
Social Purpose, CSR, Sustainability
Nonprofit
Some Insightful Canadians to Follow on Twitter:
Am I missing anything? Please add to the list in the comments below.
If you found this post helpful, please share it 🙂

Want more curated content delivered straight to your inbox?
Follow us on twitter @b_meaningful and like us on Facebook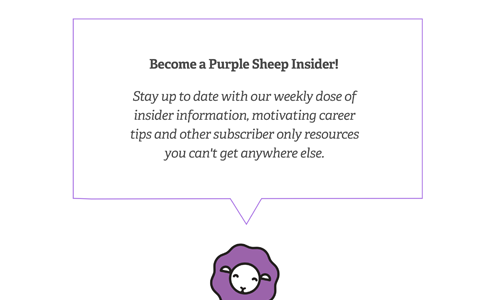 Updated as of December 12nd, 2017