Toronto's top free networking events for social impact professionals
Professionals interested in a social impact career have likely heard how important it is to network and build relationships when looking for a job. But don't start your networking only after you've begun your job hunt. It may be tempting to put off reaching out to new contacts but the reality is it's important to expand your network (and LinkedIn requests don't count) to find your next job with a purpose and a paycheque.
To help you branch out here is our list of the best free networking events in Toronto for social impact students and professionals:
CSI Toronto's Six Degrees of Separation – This is a networking event for the social mission sector.  The first Thursday of every month, from 6-8pm at CSI Annex.
Ecobabes– Sorry fellas, this one's just for the ladies. Once a month women interested in all things environment, impact and sustainability get together for an informal gathering. And bonus- there's always wine! Read more about the Purple Sheep, Frances Edmonds, who initiated this networking event.
GreenDrinks Toronto – An informal networking event for anyone interested in "green" jobs from 6-10pm on the 3rd Wednesday of every month at Gracy O'Malleys.
Pints Not Profit – No agenda, no topics, just bringing non profit techies together to talk (and have a beer) at the Duke of York. Dates are more sporadic, sign up for update here.
Even if you're not in job hunt right now, make it easier on your future self and take the time to make meaningful connections now. And remember, it's quality not quantity when it comes to networking in person.
Are we missing any? Let us know in the comments below or on Twitter.
Related: The Number 1 Most Underrated Aspect of Networking

Want more curated content delivered straight to your inbox?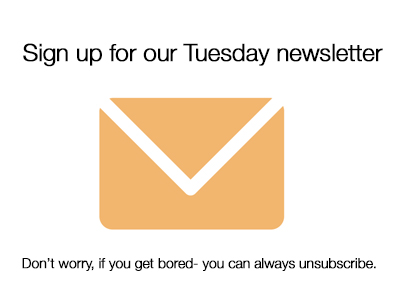 Follow us on twitter @b_meaningful and like us on Facebook