Project Manager I
Job Level
Experienced (non manager)
Impact Category
Social Good
About this position
Benevity is seeking a Project Manager I to join our Implementation team, leading and executing implementations of Benevity products and solutions to bring our clients' social missions to life.

You enjoy variety and the challenge of managing and performing tasks on both major software implementations and ad hoc projects. As a Project Manager I, you will work with Client Success Managers, Implementation Consultants and technical team members in support of implementing our products with our clients.

You will set projects up for success in collaboration with various internal stakeholders, be a key collaborator in delivering projects on time and provide our clients with an exceptional service experience. You will be responsible for managing the administrative side of our implementation pipeline, which is composed of three pillars: Project Documentation & Reporting, Communications and Administration. 

You are someone who is technically-oriented with expert organizational skills, creative in solutions-oriented thinking, thrive in a fast-paced environment, and do it all with a positive, can-do attitude. An adept communicator, you can translate difficult concepts into layman's terms and act as the interpreter between technical and non-technical project stakeholders. If you like being at the centre of projects and guiding them to success with a company helping its clients to change the world, read on!
 
Go to Work and Change the World

Looking for meaningful work where you can have an impact? Benevity is the place for you.

We're a fast-paced (and fast growing!) software company in the business of doing good. Our market-leading cloud solution powers Goodness programs that help some of the world's most iconic brands engage their people, customers and communities by connecting them with causes they care about.

As a B Corp, we're thrilled to be part of the next wave of companies that are committed to higher social and sustainability standards—a commitment you'll see reflected in our mission-driven culture.

If you want to feel good about going to work every day, Benevity delivers. We're an agile, high-performing team and we need new team members—people like you—to help us continue to innovate game-changing technology, and help our raving fans (er, clients!) successfully run world-class Goodness programs that create a culture of purpose and passion while making a positive difference in the world.  

Imagine using your skills to catalyze a network of 10 million+ people from hundreds of the most recognizable global brands to connect with millions of charities around the world. At Benevity, you can! 
 
When you Work at Benevity
You'll have the once-in-a-career opportunity to be a part of a movement—helping some of the world's most iconic brands drive social change and create a better employee experience that can attract, retain and engage today's diverse workforce.
You'll make more than just a paycheck. You'll have the opportunity to combine your passion with purpose every day while achieving tangible results. Just last year our team delivered nearly 1,000 feature enhancements; not to mention we've continued to build game-changing products while processing over $2 billion in donations and 10 million volunteer hours to 150,000 charities worldwide.
You'll join a high-performing, purpose-driven team that will help you advance your skills and adopt the growth mindset that's essential to success at our company (and in everyday life). Our inclusive environment will allow you to come to work each day and be your best, most authentic self.
You won't find a lot of office policies and politics around here, but you will find dogs. You'll also find a lot of passionate people who are all owners in the company. That doesn't just mean potential equity in the company (though it means that, too!), but also a sense of responsibility and pride that we're in this thing together.
What you will do
Responsible for implementation and delivery of product features with our existing clients and smaller projects for new Benevity clients
Gather project requirements to define project scope and in some cases, obtain level of effort required by various teams to assist with cost estimates, statements of work or change orders 
Work with other Project Managers, Implementation Consultants, Relationship Managers and technical teams to develop solutions to meet client requirements and identify new opportunities for clients to benefit from the use Benevity product features.
Capture client business requirements for any non-standard requests, ensuring early collaboration with any other Benevity teams impacted, such as Product, Client Success, Data Compliance, etc. as required 
Set clear project expectations and timelines required to deliver the outlined scope, coordinating with internal technical and relationship teams to ensure timelines can be met
Conduct project status meetings and provide regular status reporting to clients, including risk logs for ongoing mitigation 
Serve as a primary point of contact to assigned clients, communicating with clients on various project deliverables, questions and requests via email; exceptional writing skills are a must.
Provide assistance to resolve issues that may arise during the product configuration, testing or post-launch phases that may be required immediate assistance.
Perform quality assurance reviews on all work you do and done by technical teams.
Obtain an in-depth understanding of Benevity's suite of products and services. 
Contribute to the success of the Client Projects team, participating in continuous improvement initiatives and providing support to team members, for example
What you bring 
Minimum of two years in a technically oriented role
1-2 years in a Project Management role preferably in a SaaS environment 
Working knowledge and experience with MS Office (Excel, Word, etc.) 
Experience with project planning software such as Microsoft Project, Smartsheet etc. is a plus 
Experience in creating workflow diagrams using Visio, Lucid chart, etc. is a nice-to-have 
Experience with internal collaboration tools such as Jira or Confluence would be a nice-to-have 
Basic HTML knowledge is a plus
Working knowledge or experience in a reporting tool e.g. Crystal Reports and JasperSoft is a nice-to-have 
Excellent communication skills, responding to client requests quickly and competently, demonstrating exceptional verbal and written communication skills.
Detail-oriented multi-tasking working style, managing multiple projects at once while constantly reviewing/updating priorities and paying strict attention to detail.
Results-oriented, resourceful and proactive attitude, knowing that delivering on promises is the basis of relationship health and longevity.
Good judgment; understanding that both the "how" and the "why" are part of solution-building and keeping the larger picture in mind when considering the path forward.
Collaborative approach and team-player mentality, relying on other team members for assistance when needed and knowing when to ask for help. Correspondingly, providing assistance to others when needed.
Bilingual French/English proficiency at a fluent, C-level capacity is a bonus 
What you can expect
An environment where constant learning is the norm.
To rapidly evolve beyond your previous experience.
Opportunity to work with Fortune 500 clients in a fast-paced environment for a dynamic company with a history of proven success.
Join a team of innovative thinkers as part of a rapidly growing company that is all about helping businesses create innovative corporate and workplace giving programs.
Connect with a passionate group in an open, collaborative, and fun environment.
Our Commitment to a Diverse Culture
We believe in the power of diversity and we're dedicated to creating a diverse, equitable and inclusive environment at Benevity. We ensure equal opportunity for all applicants and encourage people of all visible minorities, including Indigenous applicants, and those of any religion, sex, age, ability, sexual orientation, gender identity or expression to apply.
A Place for all Genders in Tech
Gender diversity and equality benefits everyone. We're committed to supporting all gender identities and expressions in tech by sharing stories and advocating for equality. We're also proud to partner with forward-thinking organizations like  Chic Geek and Next Gen Men , who continue to build a more vibrant, inclusive and diverse technology landscape.
While we sincerely appreciate every application received, only those candidates selected for an interview will be contacted.
About us
Go to Work and Change the World!
Looking for meaningful work where you can have an impact? Benevity is the place for you.



Benevity, Inc., a certified B Corporation, is the global leader in corporate social responsibility and employee engagement software, including online giving, matching, volunteering and community investment. Many of the world's most iconic brands rely on Benevity's award-winning cloud solutions to power corporate "Goodness" programs that attract, retain and engage today's diverse workforce by connecting people to the causes that matter to them. For more information, please visit www.benevity.ca.
View our Impact Profile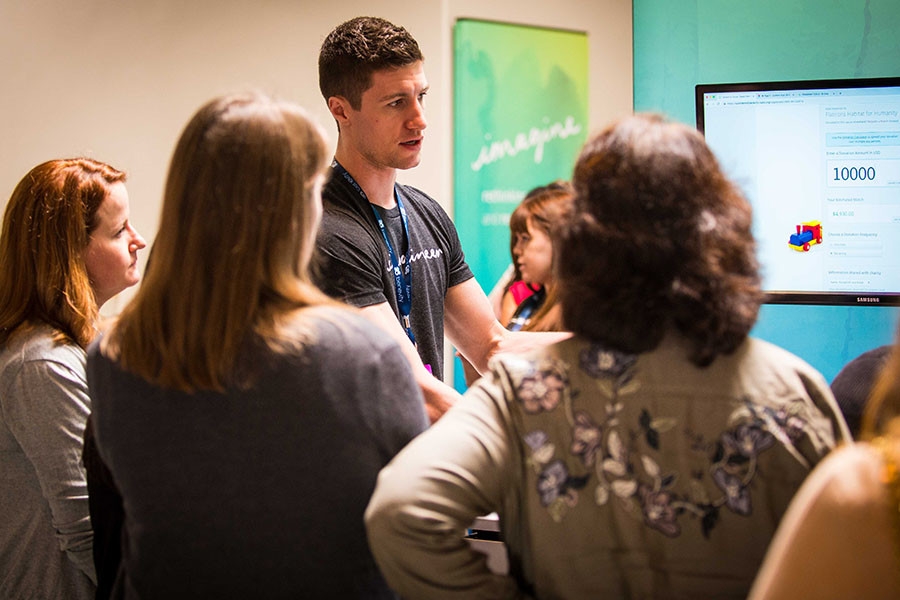 Our Impact
We're a purpose-driven tech company with a big goal.

Benevity acts as a catalyst to infuse a culture of Goodness into the world. Our market-leading cloud solution powers Goodness programs that help some of the world's most iconic brands engage their people, customers and communities by connecting them with causes they care about.

We have a vision to improve the social and business returns companies receive from their investments in employee and consumer giving and volunteering and, simultaneously, to build and strengthen our society.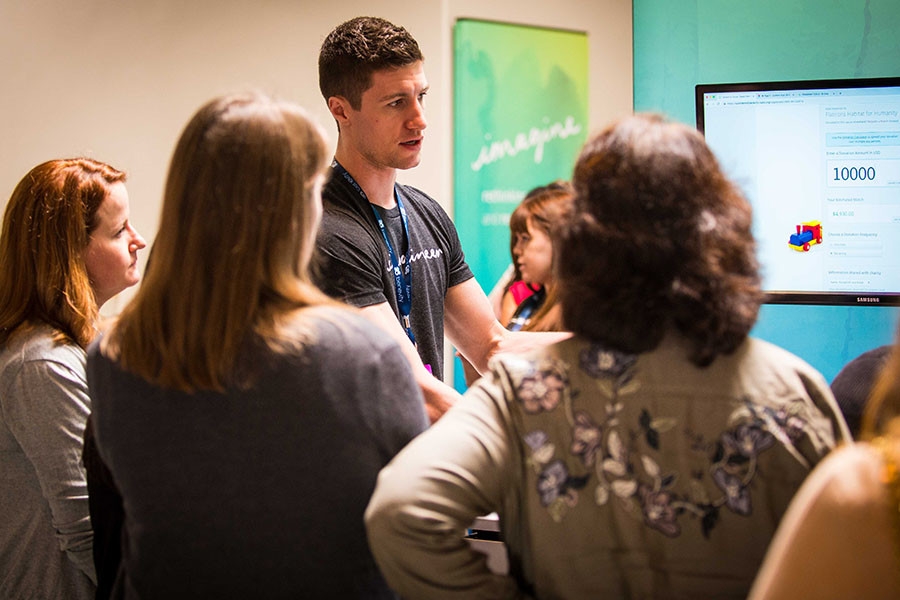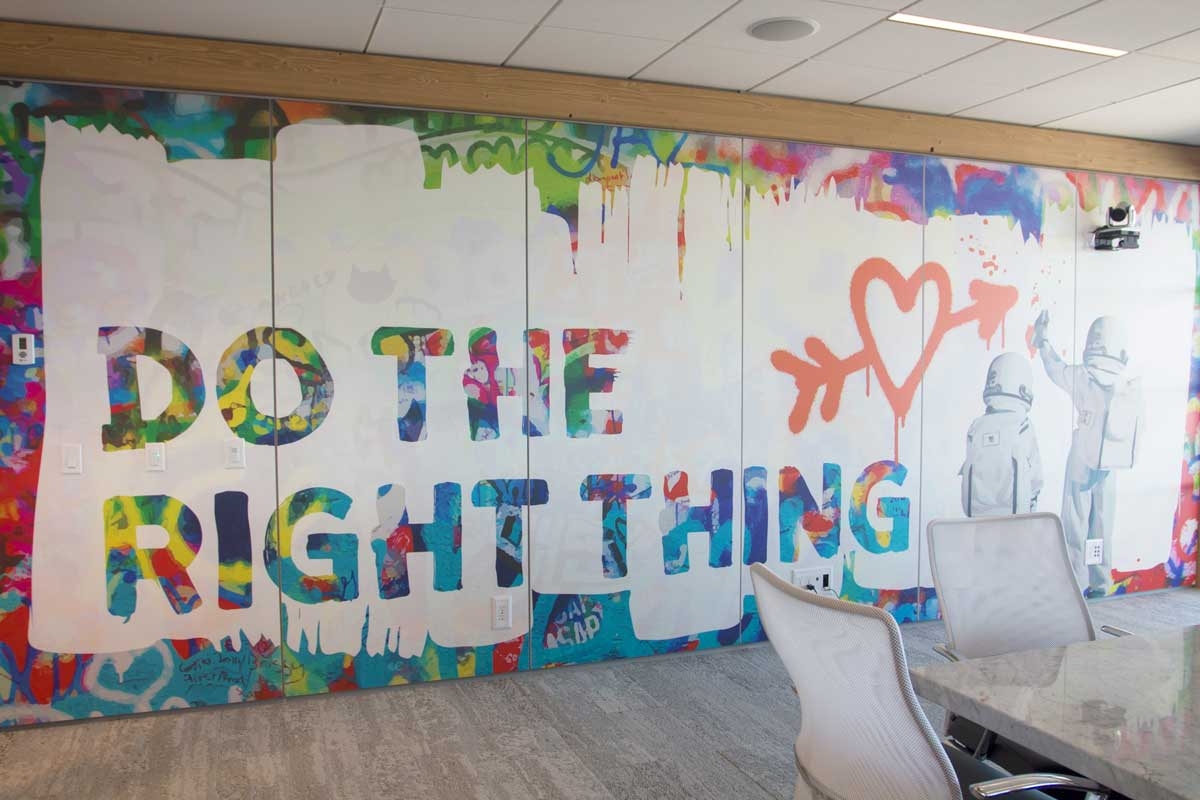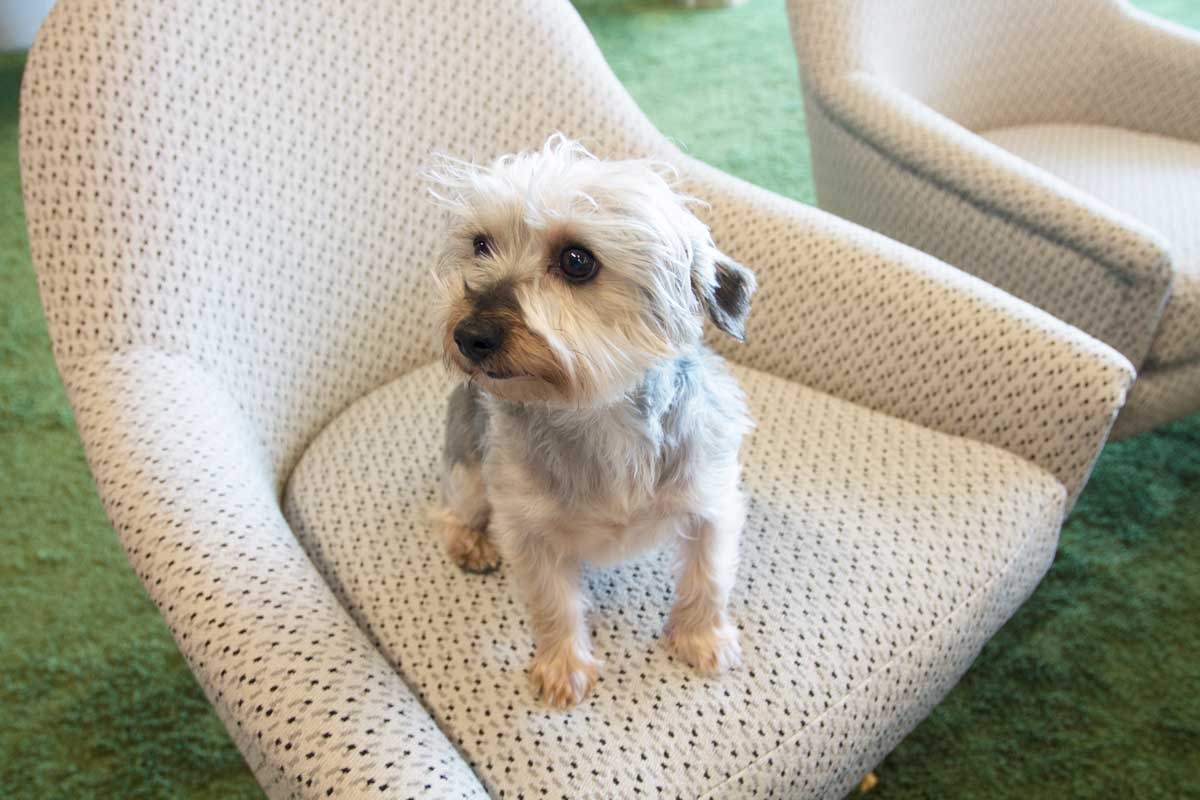 What It's Like To Work Here
Be part of a culture of change.

You'll have the once-in-a-career opportunity to be a part of a movement—helping some of the world's most iconic brands drive social change and create a better employee experience that can attract, retain and engage today's diverse workforce.

You'll make more than just a paycheck. Our people enjoy a stimulating, collaborative environment, which might include an occasional interruption from a dachshund or labradoodle. Sure, we work hard, but we also find ways to kick back, including regular Wellness Wednesdays, Bunch Lunches and our quarterly Benevity Hug (fair warning: you should be comfortable giving and receiving hugs). Since we're in the business of giving, we also spend a good chunk of our time volunteering for causes that matter to us. It's all part of being in the Goodness game.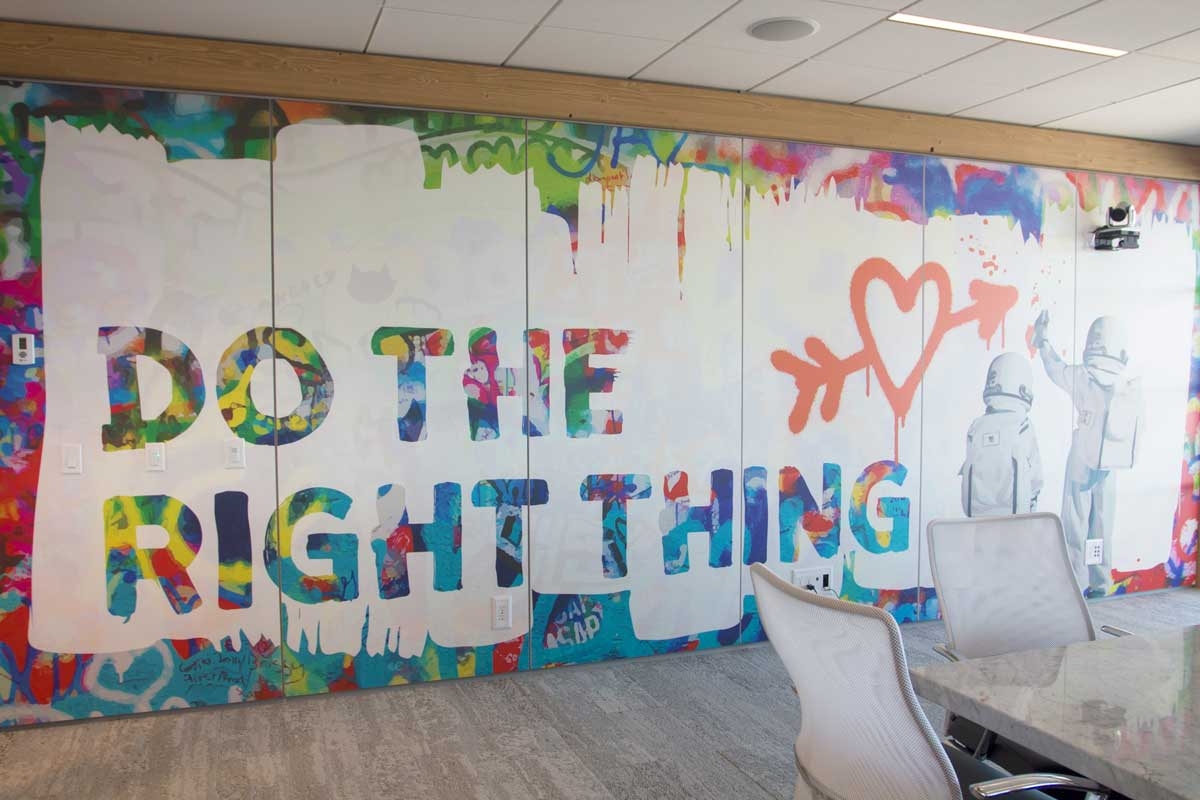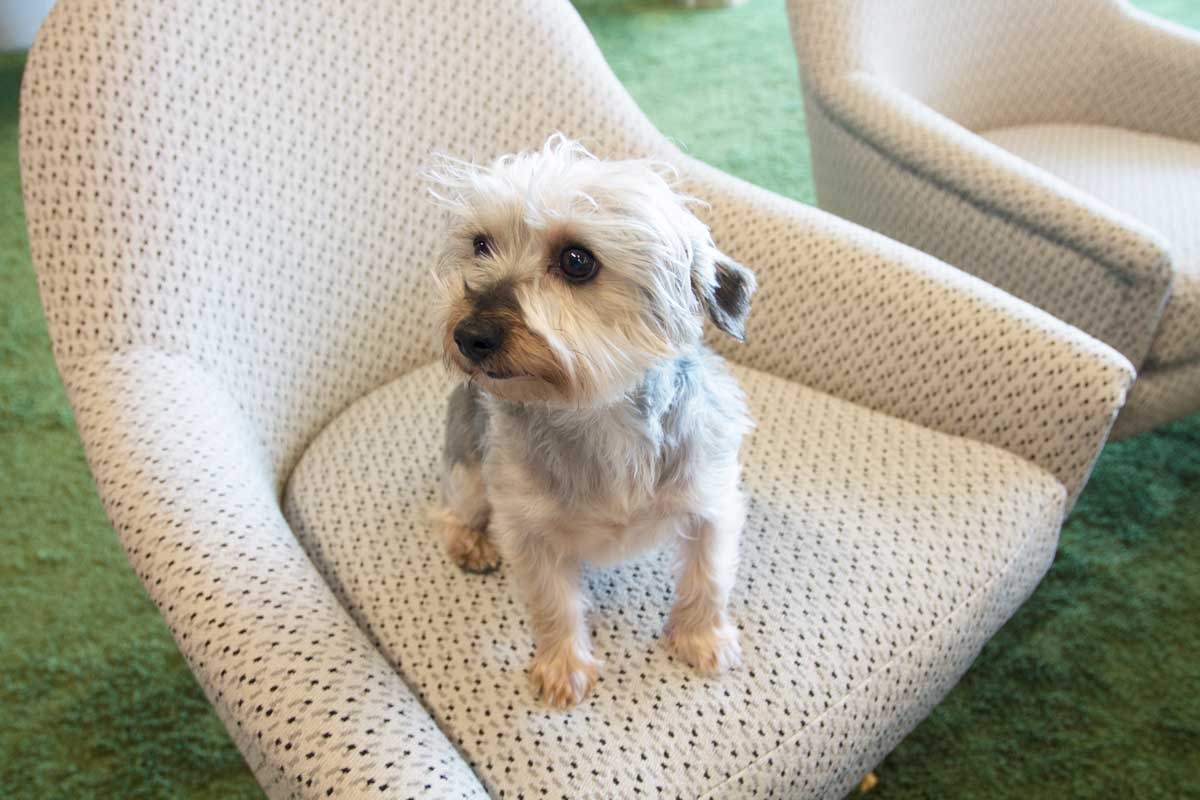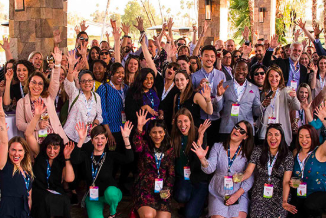 Career Growth Opportunities
Join a winning team.

We're the leaders in our space because of our people. At Benevity, you'll join a high-performing, purpose-driven team that will make you even better at what you do. People with a growth mindset do well at our company (and in everyday life)—and if we can promise one thing, it's that you'll learn a lot here. And we're sure we'll learn tons from you, too.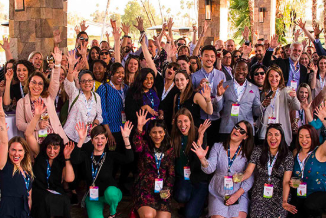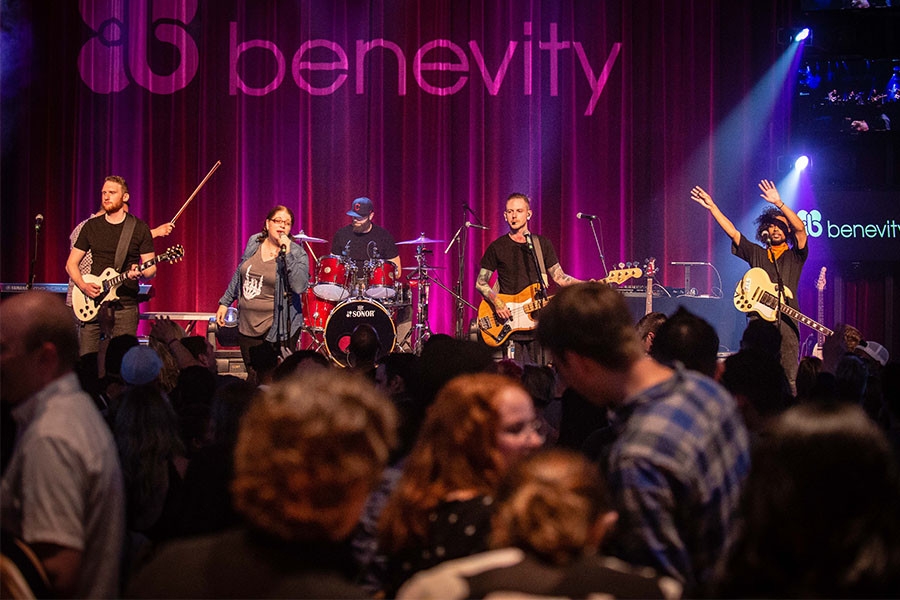 What We Look For When Hiring
We're on the lookout for dreamers and doers.

Ones who see the glass as half full, who believe in their ability to make a difference and who want more than just a job. We go looking for them in places that are sometimes obscure, and once we lure them out of hiding we treasure them. They share our vision to help companies and people make the world a better place through Goodness, and they devote their unique mix of talents and expertise to some of the most iconic brands anywhere. All of this is what makes Benevity-ites a rare and diverse bunch.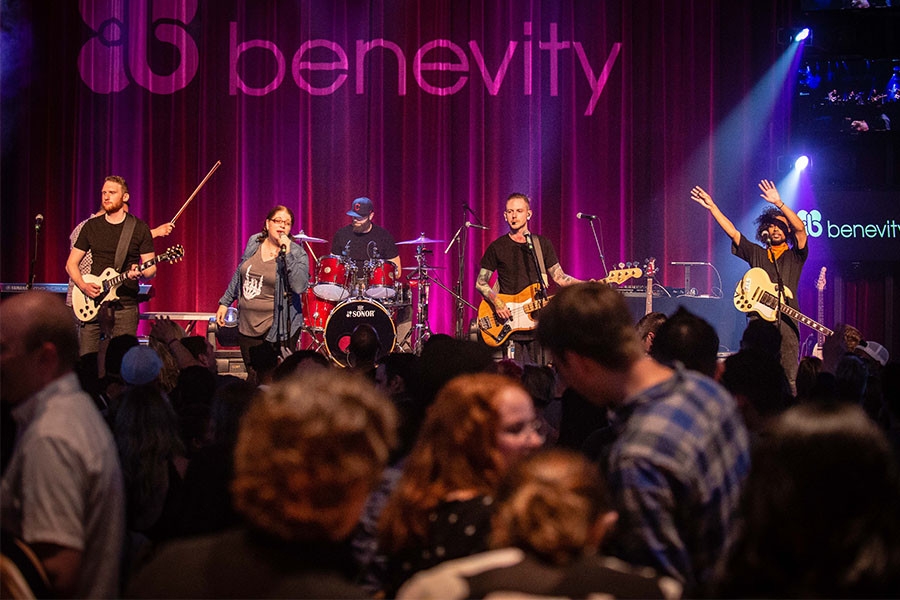 Application instructions
Please click here to Sign In to see how to apply.
New? Register now. It's free and fast.