What if you could choose your career by the type of impact you'd have on what matters to you?
What would you need to know and be able to do, to make it possible? We've come a long way since we started asking ourselves these questions in 2013. And we've netted out at a platform that teaches, connects, and inspires people who want more from their careers and companies.
Bmeaningful is on a mission to connect professionals looking to make a difference with purpose-oriented positions.
What's an impact job?
Impact jobs exist to address specific social or environmental issues. They're often found at nonprofits, foundations, B Corps, or in government. And they can include ideas like impact investing, sustainability or corporate social responsibility.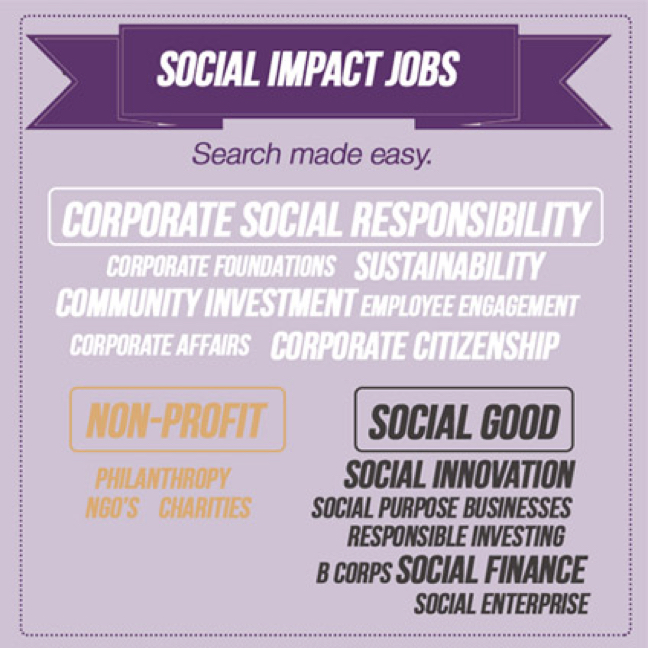 Examples of companies we profile
What's with the purple sheep?
The Purple Sheep represents the corporate dreamer who wants to stand out as someone who uses their skills for good. Join the herd of Purple Sheep who want to make a difference with their careers.
Who do we profile?
We profile companies that are making a difference. Search by company and find places to work that share your values and get a foot in the door. If you can't find a direct impact job, find a role where you can contribute or even blaze a trail.



The team
Founded in 2013 by MBA school colleagues and friends, Amanda Minuk and Devon Huber.
As two self-proclaimed Purple Sheep, Amanda and Devon know the importance of doing meaningful work.
In 2017, Bmeaningful joined CharityVillage and TalentEgg family. CharityVillage is the largest and most popular job board in Canada's nonprofit sector and TalentEgg is Canada's leading job board and online resource for students and new grads.
Together, our family of companies provides greater support, value and reach to our users and clients. We're are committed to helping people find purposeful work.
Allyson Hewitt- McConnell Foundation Senior Fellow, Social Innovation at MaRS, says:
"Bmeaningful is a place that not only highlights jobs and companies but has terrific interviews and resources that offer insights into what it really means to be working in the field of impact- wherever that may be. It is one of my go to resources that I advise impact career seekers to check out."