Engagement Specialist (Social Media)
Job Level
Experienced (non manager)
Impact Category
Social Good
About this position
Engagement Specialist
Position Name: Engagement Specialist (Social Media)
Department: Engagement
Report to: VP, Engagement

Do you live and breathe social media? Do you love writing, have a good eye for design and a knack for engaging social conversation? Are you passionate about social justice? If you're nodding your head 'yes', want to be part of a fun, passionate team that is driven by great execution and results, and want to work with leading brands to address pressing social issues, read on.

Public is looking for a Social Media expert to join our team. Our ideal candidate is a self-starter who thrives in a collaborative environment and is steeped in social media content creation, community moderation, and analytics.

Description of Position
As Engagement Specialist (Social Media), you will be primarily responsible for driving all social content for one of our key clients — from ideation to execution on platform. You're an avid reader who knows everything there is to know about social issues and current events — especially when it comes to social activism in the United States. You're an independent worker who also collaborates well with a larger group, incorporating key learnings and recommendations from all team members to make sure we're delivering the best content possible for our client.

You will also take the lead in creating content for Public's own social channels, based on our internal marketing plan and priorities, and may periodically be asked to support other clients' social media needs depending on capacity.
Your daily duties will include content ideation and copy drafting, as well as publishing across a variety of social media platforms. You know how to write well for social, and what kinds of CTAs perform best on channels like Twitter, Instagram and Facebook. You'll also work closely with our Creative Team to help brief and develop creative assets. Finally – and critically – you will help manage all content approvals from key stakeholders and manage the project's internal workflow.

Key Responsibilities
Content development: research and create responsive and planned brand content; independently develop creative assets for social channels, newsletters and websites using design tools, with the assistance of our Creative team as needed

Calendar Maintenance: work collaboratively with the client and our team on the creation and maintenance of monthly content calendar of planned posts across multiple social channels.

Monitoring: stay on top of the community as we receive comments, and optimize content based on analytics and data findings through regular review of social analytics dashboard and performance reports. Surface client, industry and category history, trends, and newsworthy information for action.

Reporting: set up automated reporting and work closely with our Engagement Lead to analyze content performance for future optimization.

Client support: provide experienced social media/community management counsel, as required.

Influencer program planning and execution: provide insight into and recommendations on key social media influencers and build relationships in accordance with a defined influencer strategy.

Job Requirements
Minimum 2–3 years of proven experience managing social media channels and/or campaigns for a variety of clients, including community management, campaign management and social media analytics.
Highly proficient on social media platforms such as Twitter, Facebook, LinkedIn, Snapchat, YouTube, with a keen knowledge of emerging trends and behaviors.
Experience with social media management tools such as Hootsuite, Buffer or Post Beyond.
Project management skills, including managing internal and external stakeholders.
Design (e.g. Photoshop and/or InDesign)/photography/video/editing skills a plus.
Proficiency in PowerPoint (or similar presentation tools).
In addition, you:
have strong communication skills;
are a problem-solver, plan and pay attention to detail;
identify and communicate problems as they arise;
are an organized multi-tasker, with a creative streak;
take initiative and work well independently, while also enjoying working collaboratively to successfully complete projects;
are efficient and know how to manage your time; and
are curious to learn new things.
Educational Requirements
· Bachelor's Degree, Post Graduate Program or College Diploma in Marketing, Communications and/or Business or related field.  
About us
Public Inc. is a leading social impact agency helping brands profit with purpose. 
We believe that purpose - a meaningful and focused commitment to creating social and community impact - will be a powerful driver in accelerating, amplifying and differentiating successful 21st-century businesses; that integrating purpose into their brand, business and marketing strategies creates a "sticky factor" that will play an increasingly pivotal role in attracting & retaining the next generation of consumers and employees.
And more broadly that we can, and must, move increasingly toward a "purpose economy" where businesses, nonprofits, governments and consumers behave in ways that are as good for the world, and for those people and communities around them, as they are for themselves. True "profit with purpose". Learn more at publicinc.com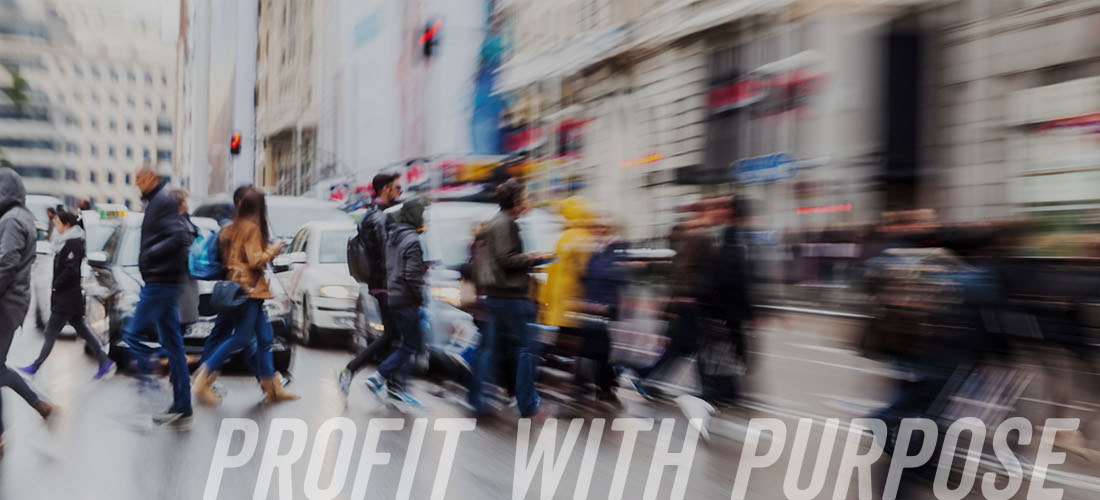 View our Impact Profile
Results
Strategy + Creative + Execution = Purpose in Action

Working in close partnership with our clients, we identify key business and marketing touchpoints that can be amplified through purpose, develop the necessary strategies to do so, and bring the results to life through outstanding creative work and marketing activities.

Our clients include TD Bank Financial Group, The Body Shop, Maple Leaf Foods, Danone, NBCUniversal, Starbucks, Under Armour, Kruger Products, The Canadian Football League, The University of Ontario Institute of Technology  The Canadian Mental Health Association, and more.
Ways We Give Back At Work
Passionate People. Inspiring Solutions.  

And we walk the walk, too. From hosting a #RefugeesWelcome dinner at our office, to actively pursuing self care practices at work, and providing a week of paid volunteering, you will make a difference working at Public Inc.

We are driven and unique problem-solvers who understand that, in our rapidly changing world, there is no one-size-fits-all solution to our clients' challenges and that best practices must be tailored to individual client needs. As a growing team, you will become deeply involved in our work and have a direct impact on how our client business grows.
Application instructions
Please click here to Sign In to see how to apply.
New? Register now. It's free and fast.