Global Safety and Security Specialist
Job Type
Contract / Full Time
Impact Category
Nonprofit
About this position
JOB SUMMARY:

The Global Safety and Security Specialist reports directly to Vice President, Africa Programs in her capacity as Chair, Global Safety and Security Management Team (GSSMT). The incumbent is responsible for supporting the Chair, GSSMT to ensure that effective security measures for Right To Play programs are both appropriately planned for and addressed within the Right To Play Safety and Security Policy. 

Working in collaboration with HQ, National Directors, Country Directors, Global Safety and Security Management Team and Safety and Security Focal Persons, the incumbent will ensure that countries mitigate operational risks and institutionalize an organizational culture and practice of safety and security.

The Global Safety and Security Specialist will be based in one of the Right To Play countries of operations.

PRIMARY RESPONSIBILITIES:

Job Responsibility #1: Strategy and Planning (35% of Time):
Develops and updates the Global Safety and Security Policy, Standard Operating Procedures and Contingency Plan
Ensures security risk assessment, country risk rating and core security standards, processes and procedures are completed in accordance with Global Safety and Security Policy
Develops security strategy to ensure that operational priorities of Right To Play are appropriately supported 
Provides guidance and support to the National Offices and Country Offices in their development of Safety and Security Management plans
Prepares an internal framework for accountability related to safety and security
Job Responsibility #2: Safety and Security Implementation, Compliance and Reporting (35% of Time):  
Coordinates with HQ, National Directors and Country Directors to ensure implementation, compliance and support for security aspects of their respective locations
Supports the mobilization of resources to assist field offices in the implementation of security requirements
Implements the arrangements detailed in the Safety and Security policies and procedures with the aim of maintaining the security and safety of staff, premises and assets
Monitors and reports on compliance with security policies, practices and procedures
Recommends appropriate action when advised of non-compliance with security policies, practices and procedures
Addresses specific gender-related security concerns as required
Job Responsibility #3: Team Management and Capacity Building (25% of Time):
Appoints Safety and Security Focal Points in consultation with National Directors and Country Directors
Ensures that Safety and Security Focal Points receive appropriate training to fulfil their responsibilities
Conducts capacity assessments and facilitates capacity building for staff on Safety and Security matters 
Designs, recommends and/or delivers Safety and Security training modules/courses
Job Responsibility #4: Performs other duties as assigned (5% of Time):
MINIMUM QUALIFICATIONS (must have):EDUCATION/TRAINING/CERTIFICATION:
Master's degree in security management, business administration, political/social science, psychology, international relations or a related field. A combination of university degree and relevant experience is also accepted
Valid driving license
EXPERIENCE:
Minimum of five (5) years of progressively responsible experience in security management, preferably in the international context
Emergency management and disaster recovery experience
KNOWLEDGE/SKILLS:
Knowledge of security management combined with solid background of military or other security specialization and some political and social knowledge of Right To Play countries
Knowledge of HF Radio or other security communications tools
Excellent driving skills
Proficient in Microsoft Office applications
COMPETENCIES/PERSONAL ATTRIBUTES:
Ability to deal effectively with stress
Strong verbal and written communication skills
Strong planning and coordination skills
Good team work ethic, and also capable of working independently
LANGUAGES:
Fluency in oral and written English
DESIRED QUALIFICATIONS (an asset):
Experience working in the field within UN Security Management system
Experience in the area of human rights or international humanitarian law
Other languages such as Arabic or French
SPECIAL CONDITIONS:
Ability to travel internationally is required
Compensation: 
We offer a competitive salary and benefits package
Employment Start Date:
 Immediately  
Contract Duration:  
One-year contract  
About us


Right To Play's mission is to protect, educate and empower children to rise above adversity using the power of play.
Every day, millions of children face poverty, war, disease and poor education. For many of these children, culture, tradition and economic barriers can force them into dangerous and limiting futures, which may include child labor, early marriage, illiteracy and violence. Right To Play empowers the children in our programs to rise above these barriers, discover possibilities, and find a way back to hope. We harness the power of play to protect, educate and empower children to rise above these challenges and unlock their potential.

Play keeps children in school and out of work. It helps them overcome challenges that could rob them of their dignity, their promise and put them at risk. Play teaches them how to prevent disease and resolve conflicts, and gives them the confidence to dismantle barriers and create opportunities where often there were none.
 
Right To Play is headquartered in Toronto, Canada and has operations in North America, Europe, the Middle East, Africa and Asia.
View our Impact Profile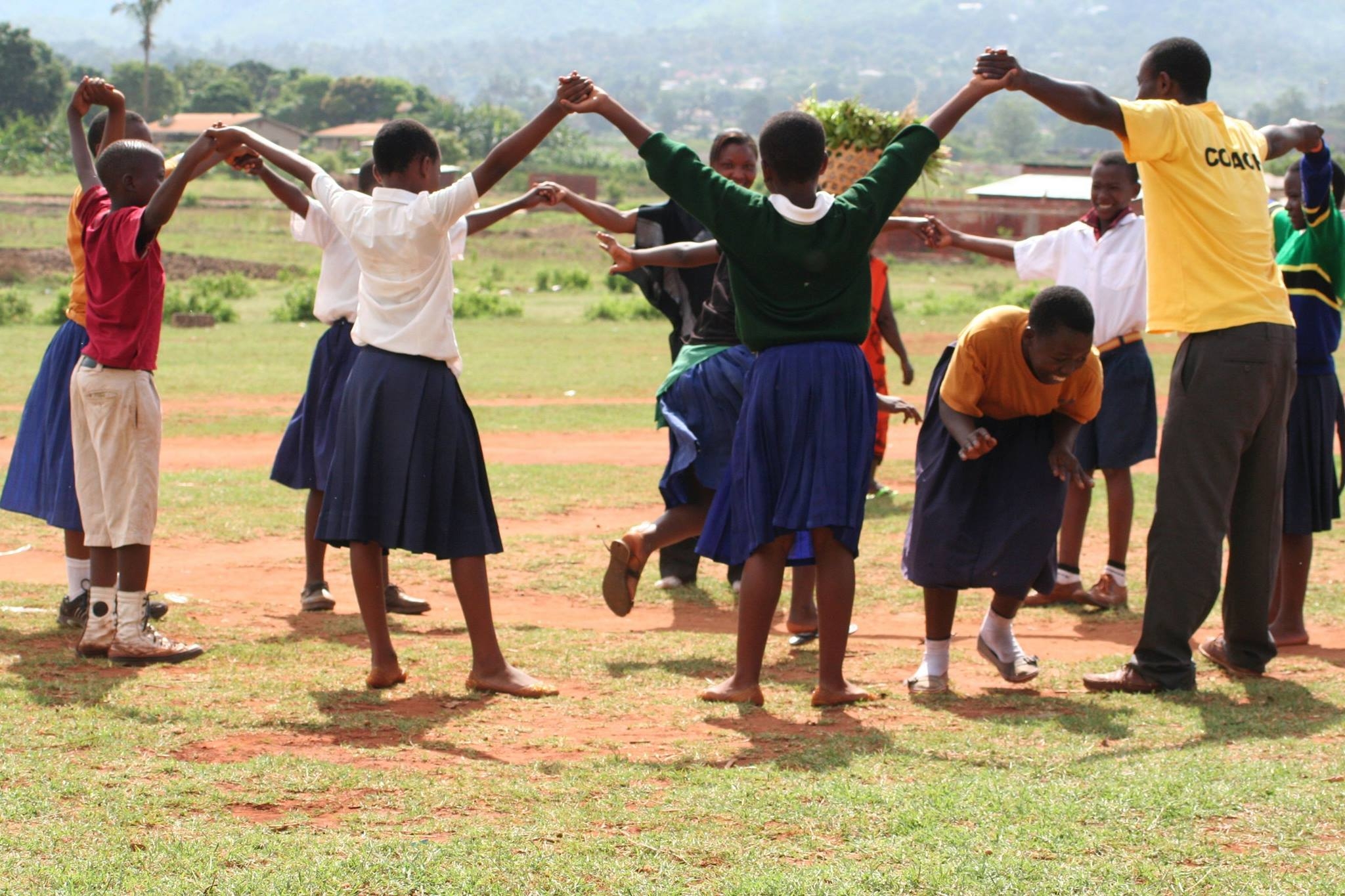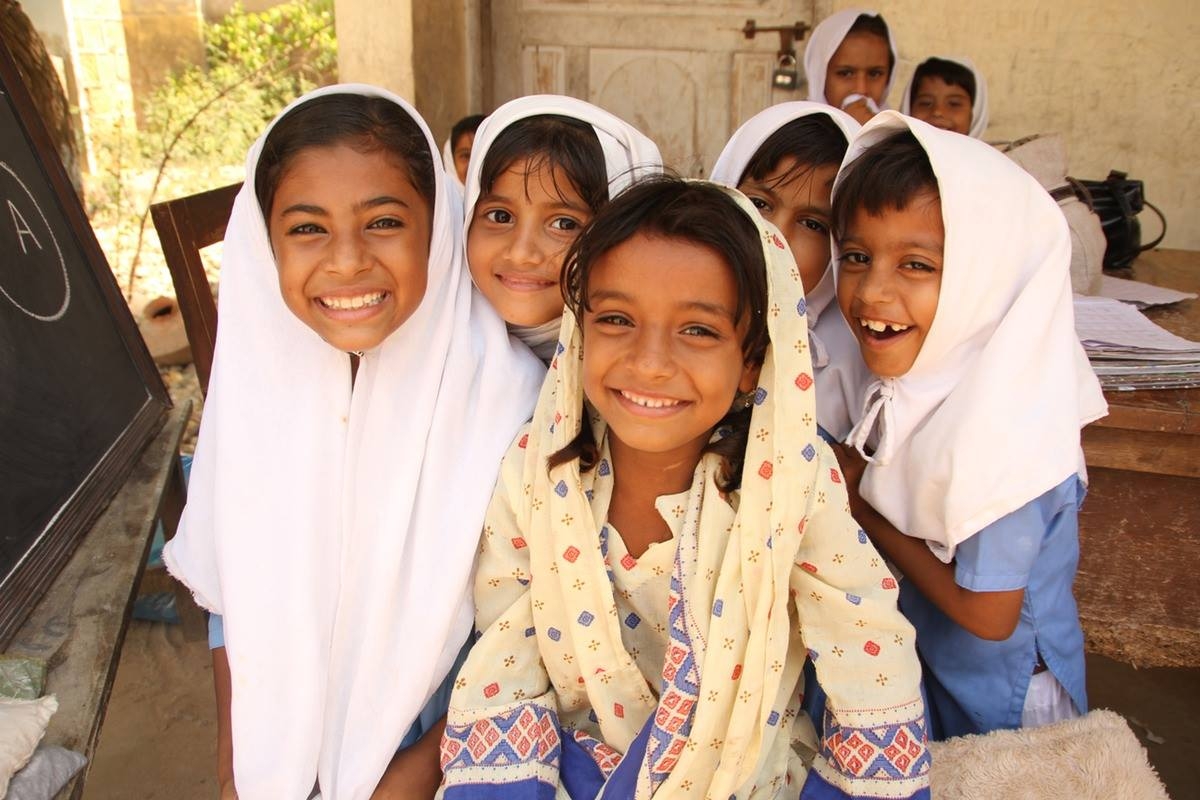 Our Impact
WE PLAY FOR CHANGE
Right To Play is harnessing one of the most powerful and fundamental forces in every child's life, the power of play. Our programs protect, educate, and empower children to heal from the harsh realities of war and abuse, to change their behavior and protect themselves from disease, to go to school, graduate and create a better future.

We use the power of play to keep girls safe from violence, to give them a voice and to take the lead. We empower them to say no to unwanted sex and understand how HIV is spread. 

We play for change in 5 key areas: quality education, child protection, peaceful communities, gender equality and health and well-being.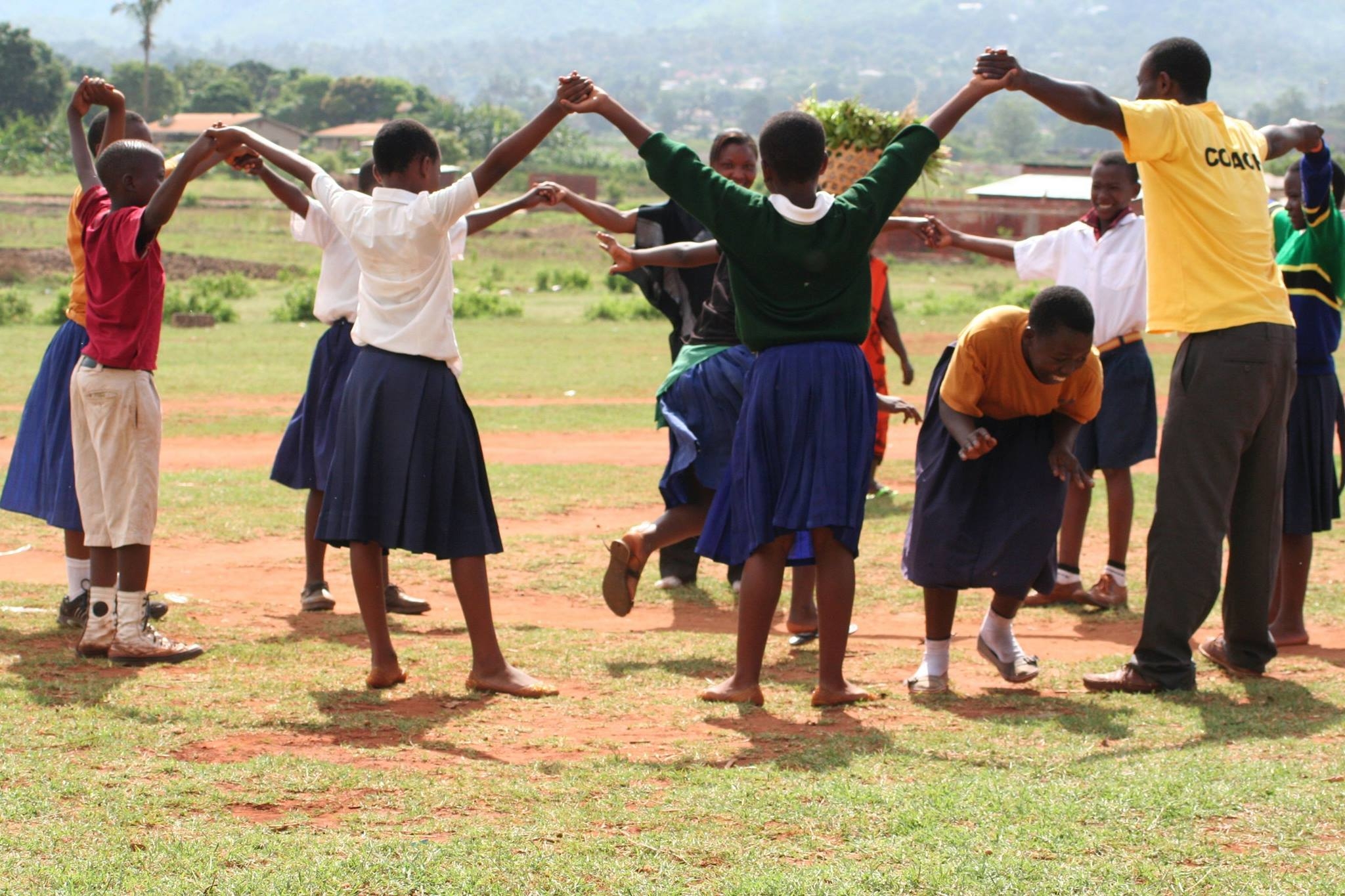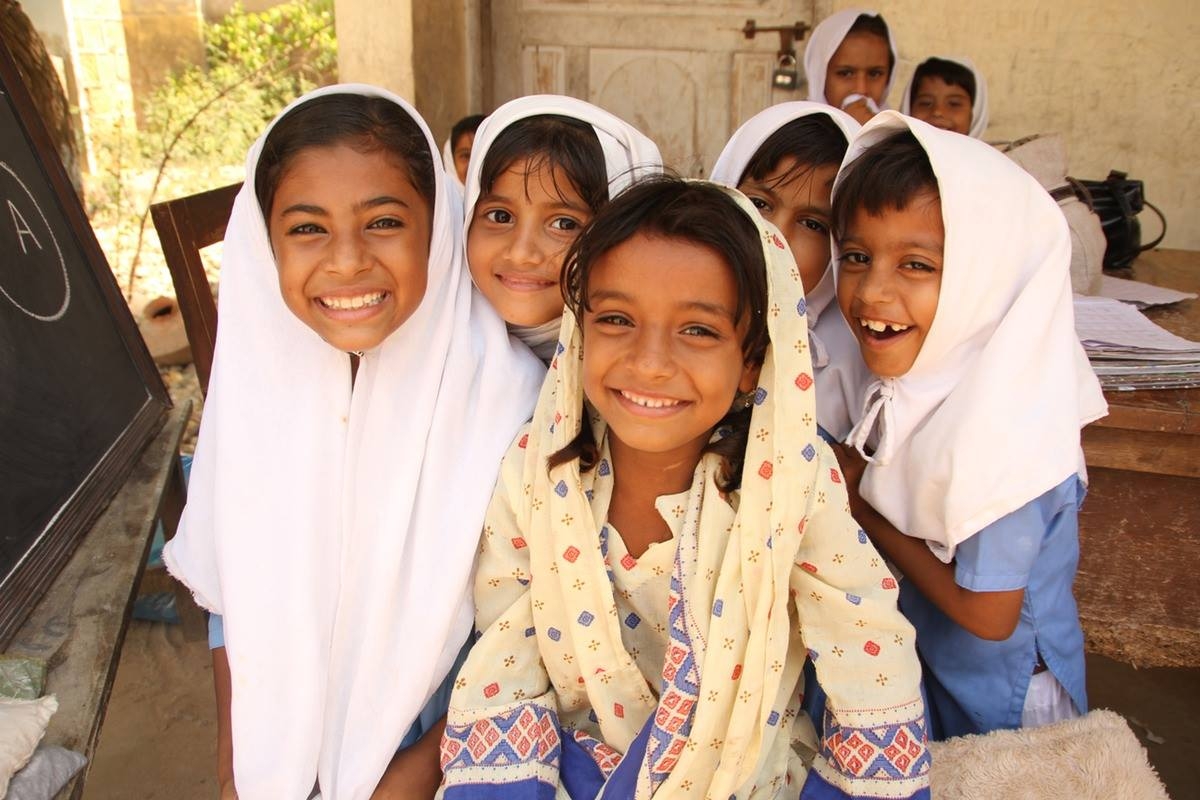 Results
We bring the power of play to 15 countries, each with their own set of challenges for children.

In these countries, we empower girls to resist early marriage and to continue their education. We teach children how to protect themselves from diseases like HIV and malaria. We help child laborers return to school. And we inspire refugee youth living in dire camp conditions to heal and succeed.

Protect. Educate. Inspire.
It's what we do for 1.9 million children each week through our programs around the world: 

47% are girls
73% of our teachers and coaches are female 
We work in 52 refugee camps in Ethiopia, Jordan, Lebanon, the Palestinian Territories, Thailand and Uganda
We operate in 2,630 schools, with the help of 31,900 teachers and coaches and 14,900 Junior Leaders, using 1,200 play based learning games and activities.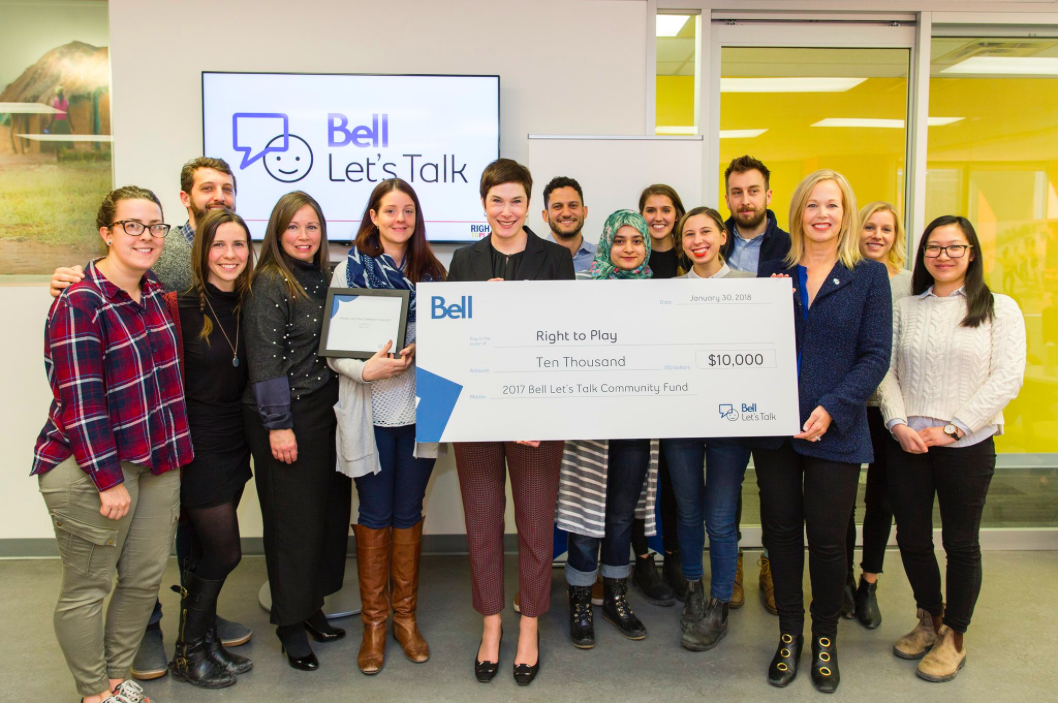 Ways to give back at work
Working at Right To Play, you feel the direct impact of your work whether you are on the Communications team or our Programs team. Many of our staff travel around the world and witness the power of play first hand. 

Our staff also organize events and fundraisers for other causes like Pride Month and Mental Health Awareness.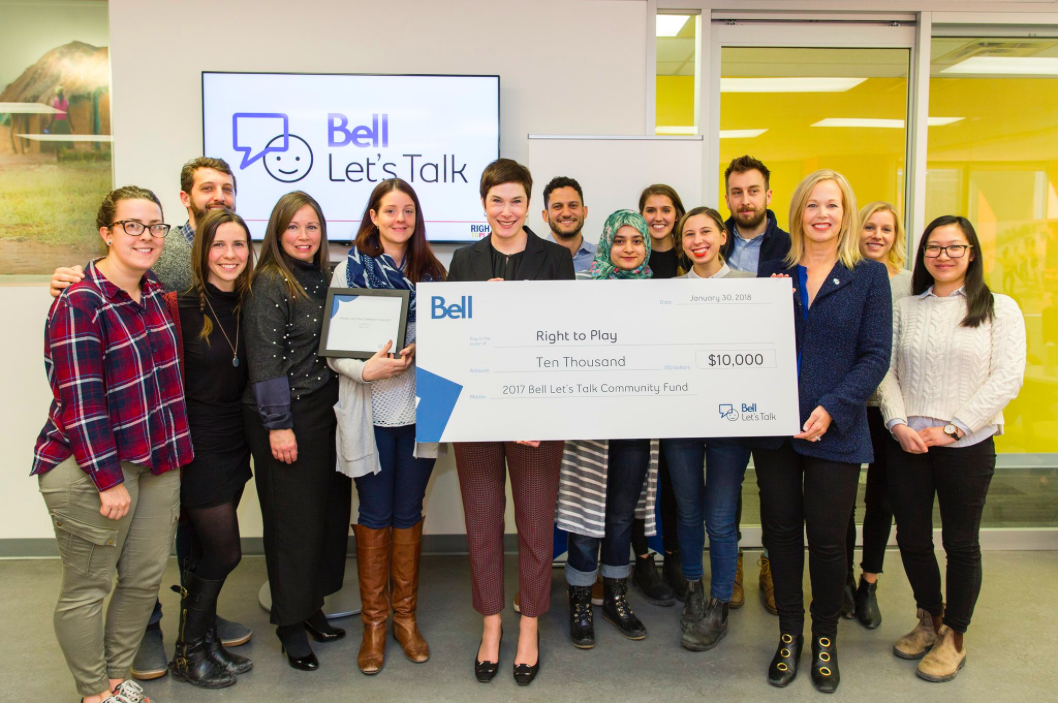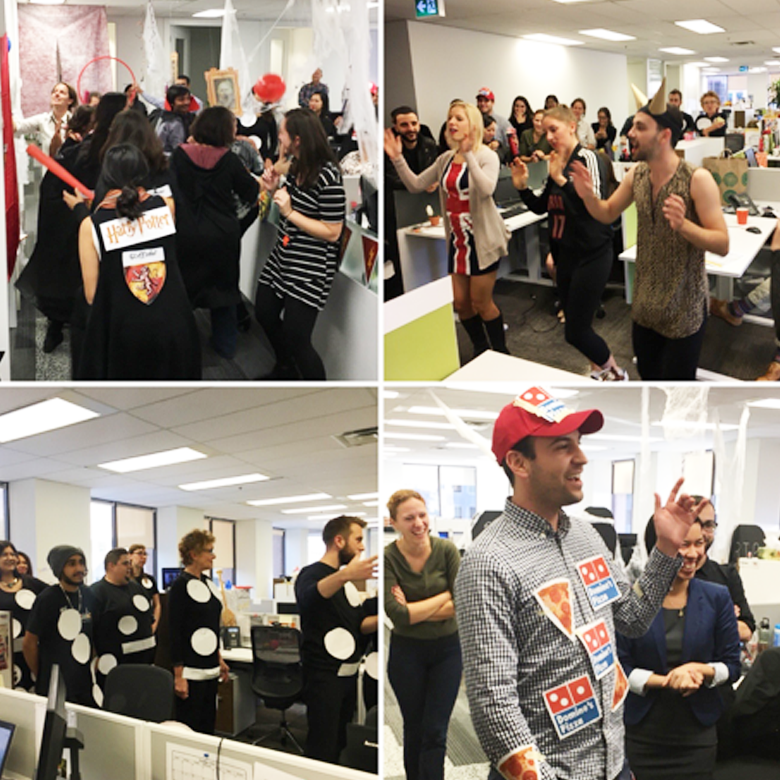 What it's Like to Work Here
At Right To Play, you're part of an organization making a positive, lasting impact. That's why our staff is passionate and dedicated to our cause. Whether you're supporting our programs at our International Headquarters, hosting awareness and fundraising events in our national offices, or working with youth in our local communities, you have the benefit of knowing everything you do is making a difference in the lives of more than one million children around the world through play. 

We are a hardworking group of passionate and playful people. The culture is entrepreneurial and employees are encouraged to find unique solutions to problems. Working here you have to be comfortable with a fast paced environment where things can change on the fly.  

Right To Play is a fairly lean NGO with 100 employees in the HQ - it's a place where everyone knows and supports each other. There's lots of collaboration between teams - from Finance and Fundraising, to Communications and International Programs. We work together as a team.  

Our head office is located in downtown Toronto, steps from the subway and great lunch spots. Right To Play employees enjoy extra perks such as: 
Summer Fridays: Half day Fridays from Canada Day - Labour Day

Winter Fridays: One afternoon off per month in the Winter for mental health :) 

Complementary gym membership with GoodLife Fitness

An active Fun Committee that organizes events and activities all year long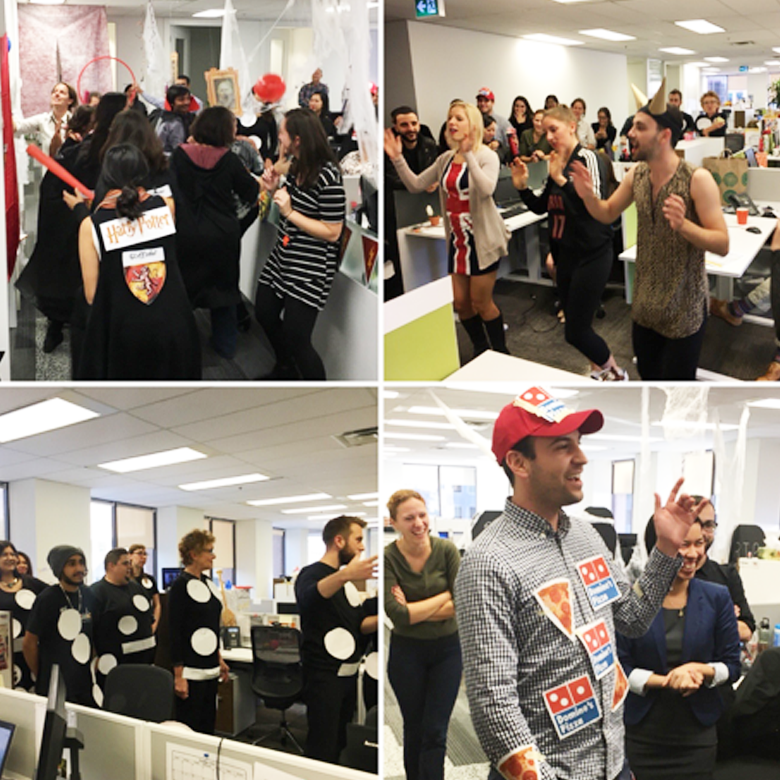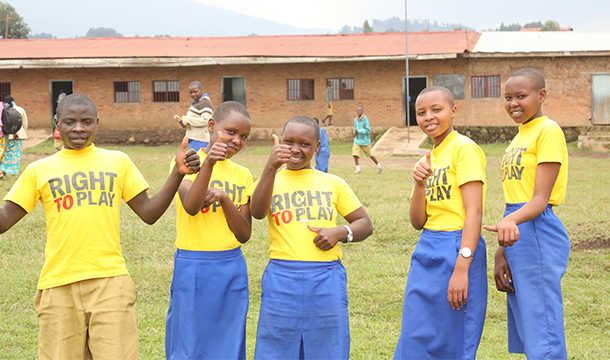 What We Look For When Hiring
As an international, multi-cultural organization, we're always looking for people who can bring new perspectives and life experiences to our team. If you're looking for a place that values your curiosity, passion, and desire to learn and make a difference, Right To Play is a good place for you.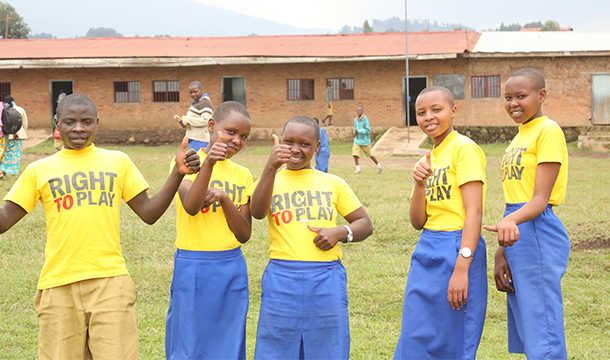 Application instructions
Please click here to Sign In to see how to apply.
New? Register now. It's free and fast.