Knowledge Coordinator
Job Level
Junior/Entry level
Impact Category
Nonprofit
About this position
Knowledge Coordinator, Social Impact – can be based in either Toronto or Vancouver

Are you passionate about social impact and making a difference in the lives of all Canadians?
Do you thrive in a collaborative environment?
Are you detail oriented but also able to see the big picture?

LIFT Philanthropy Partners is a national non-profit organization that believes vulnerable and at-risk Canadians deserve access to the tools and opportunities they need to thrive in society. Once a provincial enterprise, LIFT is now a national impact organization; we have offices in Toronto and Vancouver and have worked with Social Purpose Organizations ("SPOs") from coast-to-coast-to-coast. Through our partnerships with SPOs, we are giving more underserved Canadians access to the foundations of a prosperous life: health, education and skills development leading to employment. By combining hands-on management expertise with pro bono contributions from its national network of leading experts, LIFT supports SPOs to improve their operations, accountability and measurement practices, so they can deliver meaningful, lasting impact in Canada.

The Knowledge Coordinator, Social Impact acts as the glue to ensure the entire Social Impact Team (SIT) is working together efficiently. The Knowledge Coordinator plays a critical role to provide administrative support to the social impact team and champion knowledge sharing so that LIFT's expertise, learnings, and experience are shared across all teams.  The Knowledge Coordinator will provide support to the Social Impact Team (SIT) in knowledge management, including capturing and disseminating successful practices, file storage and management, and administration, including coordinating team meetings, logistics, and communication. In this role, you will coordinate the planning, organization, and delivery of tools and resources that support LIFT to achieve its social impact goals while also providing administrative and logistical support.

The position may be based in either Vancouver or Toronto.

In this key role, your accountabilities will include:
Acts as project coordinator for various Knowledge Management projects

, identifying creative, efficient, and effective ways to share ideas and information and facilitate collaboration and coordinating inputs from across the Social Impact Team

Promote collaborative tools to facilitate sharing of ideas and work among internal teams and external partners and advocate for staff use of collaboration platforms and document management systems

Ensure that knowledge resources are readily available and distributed

Manage Social Impact Team tools, including team management documents and resource and tool catalogues
Drive awareness on key tools and systems and engage staff across the team to actively use these tools
Monitor the effectiveness of knowledge management tools and systems
Coordinate team meeting correspondence, including meeting logistics, minutes, and record keeping, and other functions as required
Provide administrative support to Pod and cohort activity, as requested, such as event logistics
Manage LIFT's file management system, including recommendations to streamline and enhance file storage in a user-friendly manner
Maintain up-to-date knowledge of systems, technology, and processes to manage SPO activities
Coordinate LIFT's social media activity and manage LIFT's website updates
Serve as technology champion to help team better utilize and leverage different technology tools
Coordinate team inputs for SIT-wide reports (including Board Reports) and presentations, support compilation and formatting
Manage and maintain calendar of SIT-wide activities
Coordinate LIFT's webinar activities, including organizing LIFT's webinar calendar, including registrations, webinar logistics, and technology logistics
Manage and respond to Expressions of Interest from potential SPOs received by LIFT
QUALIFICATIONS
Personal Attributes
Self-motivated, highly organized, and solution focused
Comfortable working independently and a strong team contributor
Detail-oriented and well-organized
Ability to see the larger strategic picture and also embrace the critical executional details
Relationship builder across internal & external organizational levels
Cultural sensitivity: ability to effectively handle cultural, political, and economic differences
Critical, logical, and creative thinker and influencer
Good, empathetic listener capable of readily building credibility and trust
Education
Undergraduate Degree - business and/or social service degree
Evidence of ongoing learning
Experience
Demonstrated knowledge management and administration experience in an entrepreneurial and learning oriented environment
Minimum two years' work experience in the social sector (either at a non-profit or a for-profit with social impact)
Experience coordinating and supporting multi-functional teams
Familiarity with not-for-profit and/or SPO structures and needs
Skills
Strong interpersonal and communication skills; written, oral, presentation, and facilitation
Strong research and analytical skills
Project management with ability to manage multiple and competing priorities in a timely manner
Team player with excellent skills in building and maintaining relationships
Computer proficiency with SharePoint & MS Office (Word, PowerPoint, Excel)
Resourceful approach to addressing problems and implementing creative solutions.
About us
The simplest way to explain LIFT Philanthropy Partners is to say that we're a national non-profit that invests in other social purpose organizations (non-profits, social enterprises, charities, etc.) to help them grow, so they can help more people. We are deeply engaged with the social purpose organizations (SPOs) we support, providing them with a combination of hands-on management from our own staff, pro bono business expertise specific to their individual needs from our partners, and strategic funding. Through this combination, we turn good causes into great investments.  We believe everyone deserves the opportunity to thrive and lead a prosperous life. To support this, we are tackling what we believe to be the fundamentals: good health, solid education, skills development, and gainful employment.

See what it's like to work here and the impact we have: (click here or photo below)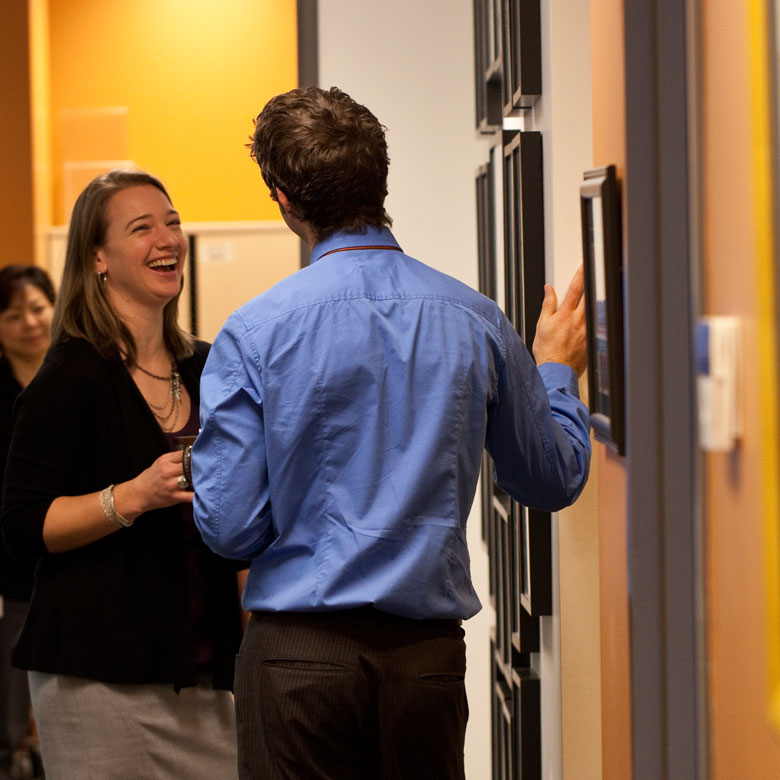 Application instructions
Please click here to Sign In to see how to apply.
New? Register now. It's free and fast.