Accountant, MaRS Real Estate
Job Level
Experienced (non manager)
Impact Area
Economic Development
Impact Category
Nonprofit
About this position
Position Summary
Reporting to the Manager, Property Accounting, the Accountant will support the general real estate accounting processes for the MaRS complex, including month end journal entries and account reconciliations. The accountant will work closely with the Property Administration and MaRS Finance teams to support the accounts payable and accounts receivable function and assist in the preparation of monthly financial statements. 

They will also play a role in supporting business analyses and management decisions relating to the MaRS Centre, by creating and maintaining detailed budget and forecast models, and providing thorough analyses of results versus budgets and reforecasts.

This is a unique opportunity that involves a combination of property accounting, financial and management reporting.

The successful candidate will be detail-oriented and proactive, with a strong knowledge of accounting and business principles, and an advanced knowledge of MS Excel. This individual is eager to learn, has strong customer-service skills and adapts well to change.  Knowledge of MRI accounting software is considered an asset. 
 
Key Job Responsibilities
Ensure accounting and financial practices are executed in accordance with GAAP and established internal controls.
Ensure monthly accruals and journal entries are prepared on a timely basis, meeting set deadlines for completion of the monthly close.
Ensure monthly general ledger account reconciliations are prepared for review, highlighting issues to be resolved and preparing adjusting entries as required.
Prepare weekly cash flow analysis to ensure bank transfers can be completed in a timely manner.
Prepare monthly bank reconciliations including follow up and correction of outstanding item(s).
Prepare and record operating costs and realty tax adjustments on a monthly basis and complete recovery shortfall analyses.
Assist with preparation of quarterly financial statement package.
Prepare year end operating cost statements and final billings to tenants.
Maintain tenant recovery models in Excel and ensure they agree to recovery methodology and Leases.
Ensure commodity tax remittances (HST) are prepared and filed.
Provide support for the annual audit through preparation of schedules and supporting documentation.
Assist with the preparation of detailed annual budgets, forecast and reforecasts for assigned properties or business units.
Analyze financial and non-financial information by querying the MaRS ERP and other systems.
Liaise with various departments/teams regarding related accounting matters, provide accounting guidance and respond to queries.
Special projects as assigned
Qualifications
University degree/College diploma
Pursuing professional accounting designation (CPA) with compensating business-experience
3-5 years' work experience
Advanced MS Excel skills
Experience in general ledger and account reconciliations
Experience in Accounts Receivable and Accounts Payable
Strong analytical and communication skills
Attention to detail and quality without losing sight of bigger picture
Embrace collaborative sharing of knowledge within a teamwork environment 
Able to contribute and collaborate cross functionally
Exceptional service orientation with strong interpersonal skills
Driven to achieving results and continuously striving to deliver the highest performance through creative thinking
Ability to manage shifting priorities and function calmly and effectively under pressure
Confident in own abilities
High integrity and transparency
Values diversity and culture
Location
This position is based at the MaRS Discovery District in Toronto, Ontario Canada.   
What it's like to work at MaRS
MaRS is a vibrant, architecturally inspiring innovation hub with 1.5 million square feet of laboratory, collaboration, and office space connected directly to the Queen's Park subway stop at College and University. MaRS employees enjoy many perks such as:
Access to a wide array of fascinating conferences and lectures hosted by MaRS
A very active social committee that organizes potlucks, "serendipity coffee" dates, the annual MaRS Summer Games, team building outings, summer golf day, and more
The MaRS softball team, yoga at noon, and discounted gym memberships
Indoor bike parking and showers
Our mission-driven organization is filled with passionate, smart people who are finding and turning the levers that will move the economic needle of Canada's technology-based future.
For more about what it's like to work at MaRS and why you might want to be a part of something bigger than yourself, check out our profile on B Meaningful. 
Working Conditions
Open-concept office environment with operating business hours of 8:30am to 5pm Monday to Friday.
Applicants must be legally eligible to work in Canada.
MaRS Discovery District is committed to diversity and encourages applications from all qualified candidates, including aboriginal persons, francophones, members of sexual minority groups, persons with disabilities, visible minorities and women. We will provide any requested accommodation to candidates with disabilities throughout the recruitment process.
Please note that we will be reviewing candidates on a rolling basis.
Applications are due by 4:30 PM EST, Friday August 02, 2019.
About us
Based in Toronto's Discovery District, MaRS is the world's largest urban innovation hub.

Focusing on four key sectors – health, energy & environment, finance & commerce and work & learning – MaRS supports more than 1,000 ventures that are striving to make the world a better place. MaRS provides these ventures with expert advice, and connects them to capital, talent and new markets to accelerate their growth and scale up their impact. 
MaRS is also home to cutting-edge research institutes advancing knowledge in areas like healthcare and artificial intelligence, as well as the Canadian offices for several globally leading tech companies like Facebook, PayPal, Autodesk and Airbnb. 
 
View our Impact Profile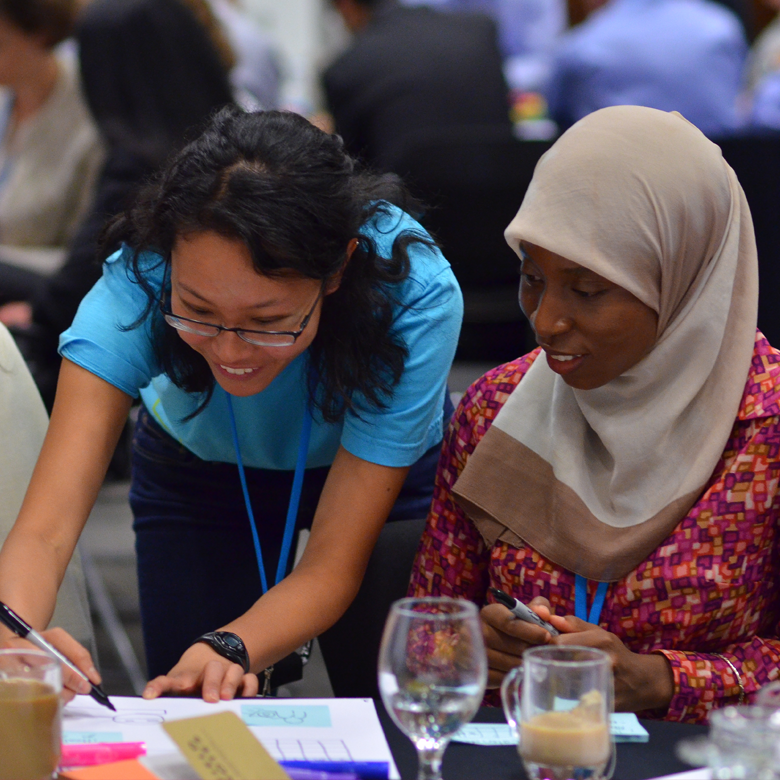 Our Impact
MaRS supports scaling ventures that create jobs, increase prosperity and help tackle important societal issues like climate change or rising healthcare costs. 

MaRS has also been instrumental in growing Canada's market for socially conscious investments through its Centre for Impact Investing and SVX online investing platform. 

On the capital side, MaRS manages a fund (MaRS Catalyst Fund) that invests in companies creating positive social or environmental change, and also manages the StandUp Ventures fund, which invests in women-led tech startups.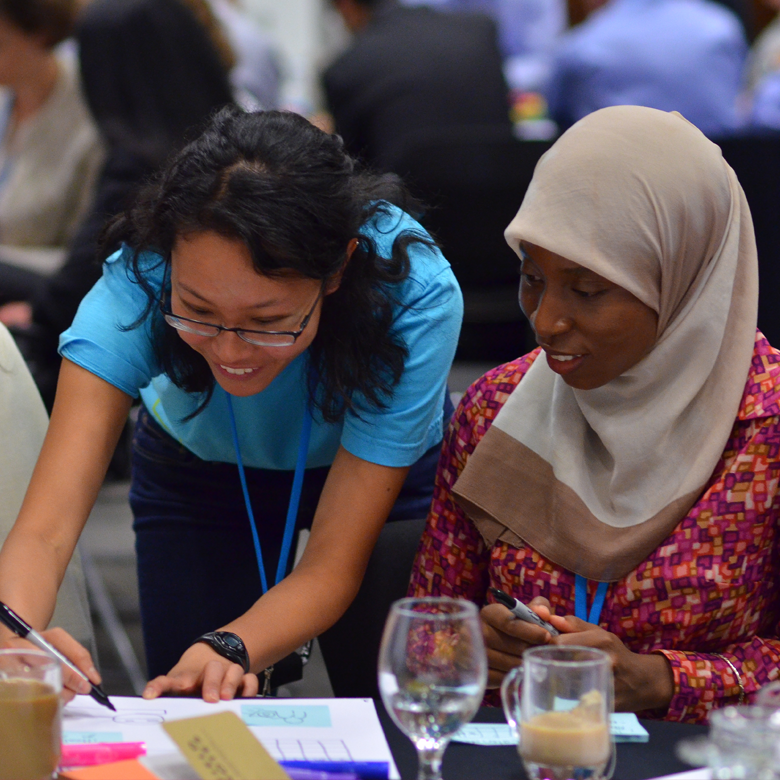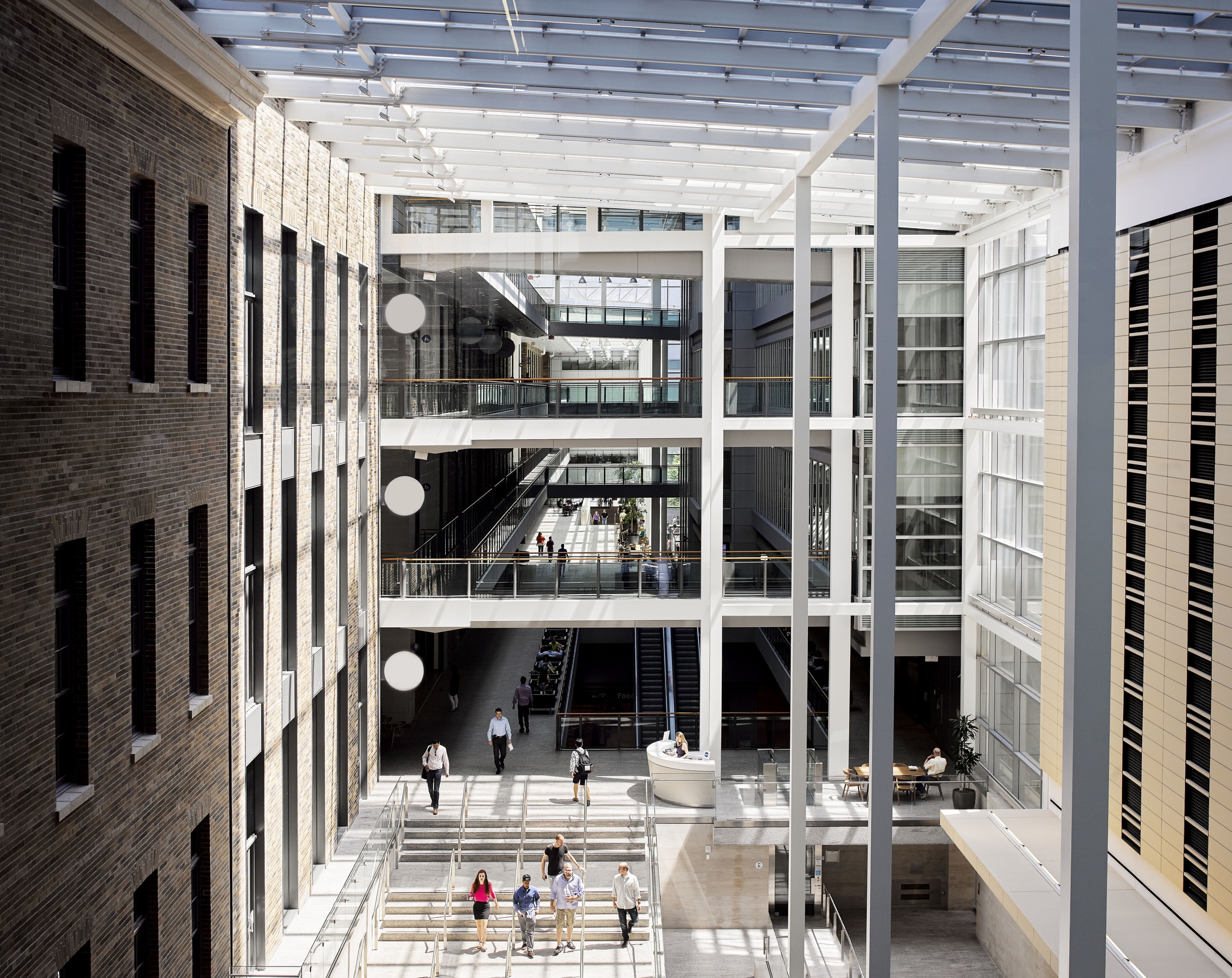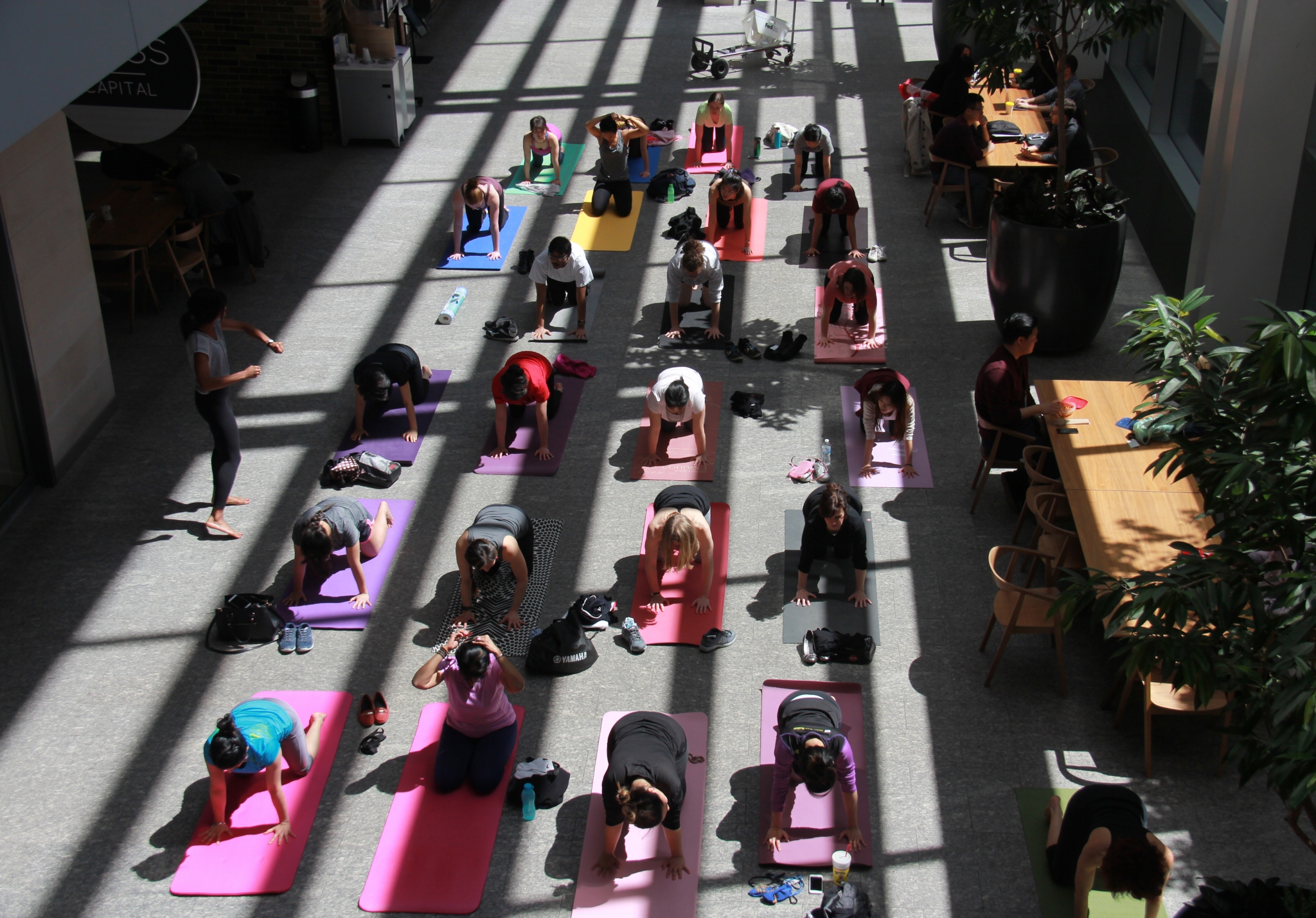 What it's like to work here
The MaRS Centre is a vibrant, architecturally inspiring innovation hub. It draws 6,000 researchers, innovators and entrepreneurs to work each day at a diverse, curated tenant mix of startups, scaleups and multinational high-tech companies in the building. 

MaRS itself is a lean organization with a flat management structure. Dedicated to supporting startups, the culture is entrepreneurial and employees are encouraged to find unique solutions to problems. Teams tend to be small and responsible for the full lifecycle of a project, from ideation and design to development and rollout. 

MaRS employees enjoy extras, such as:

i. Access to a wide range of tech industry events that take place in the MaRS Centre, such as the MaRS Mornings entrepreneur talks. 

ii. An active social committee that organizes regular events, "serendipity coffees" to meet members of other teams, a summer games tournament, team-building outings and summer golf day.

iii. MaRS softball team, free weekly yoga in the atrium, and discounted gym memberships

iv. Indoor bike parking and showers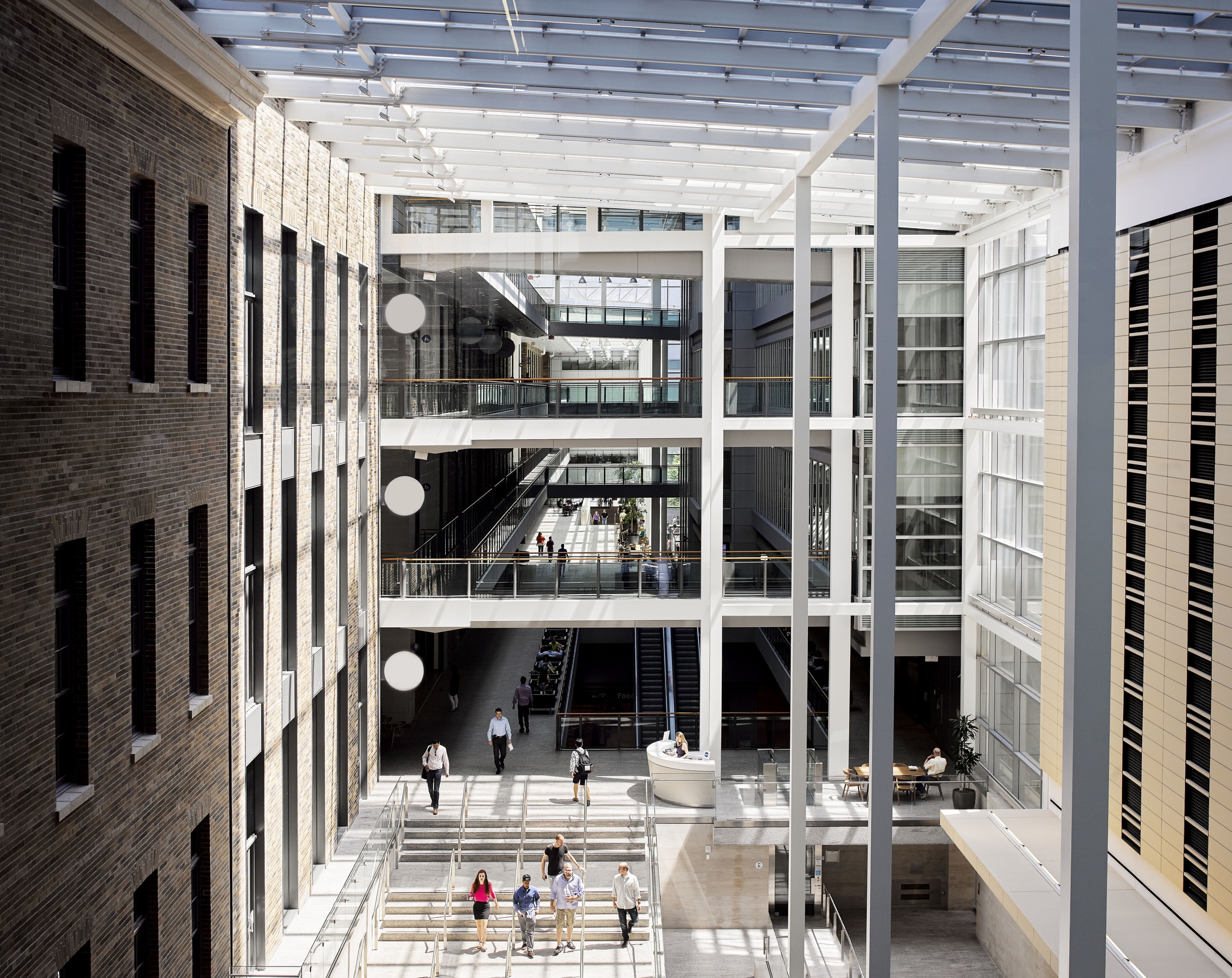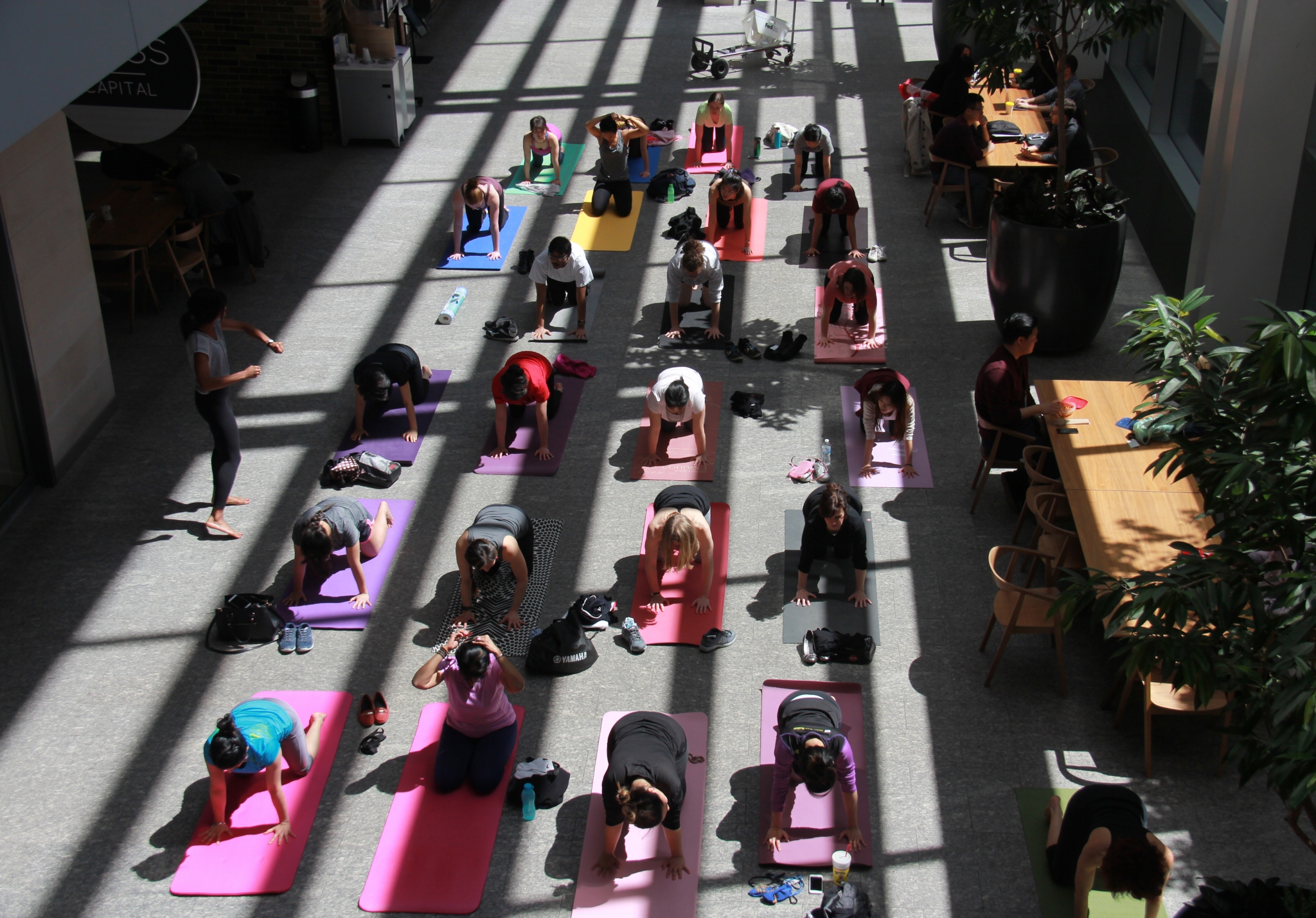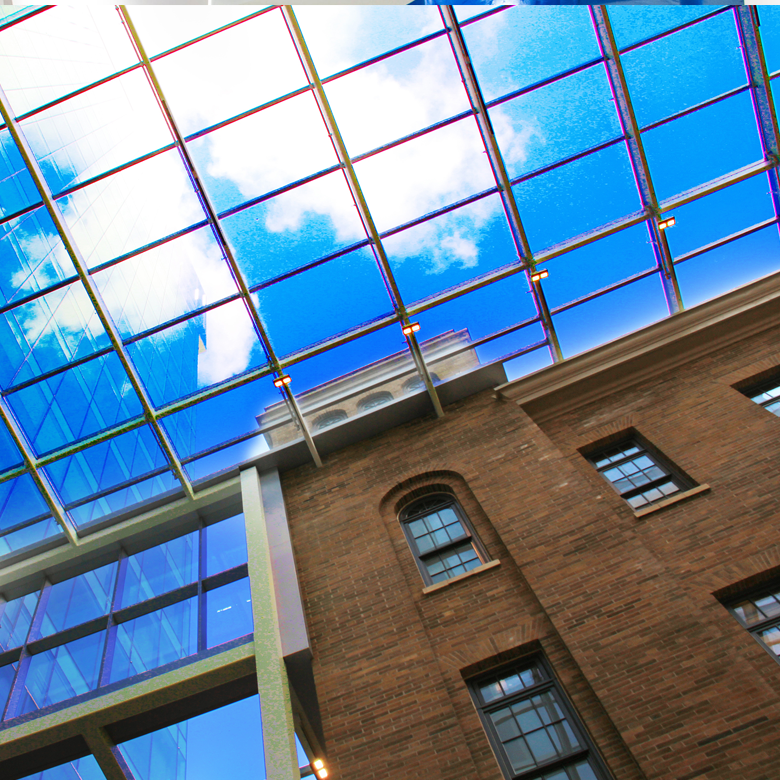 Career Growth Opportunities
Career growth at MaRS is fostered by the breadth of experiences and educational opportunities available to employees, as well as exposure to startups, entrepreneurs and diverse networks. Personal development opportunities set the foundation for a successful career within and beyond the organization.

For employees at an earlier stage in their career, the innovation ecosystem and entrepreneurial environment offer opportunities to develop expertise in some of the most important sectors of the economy.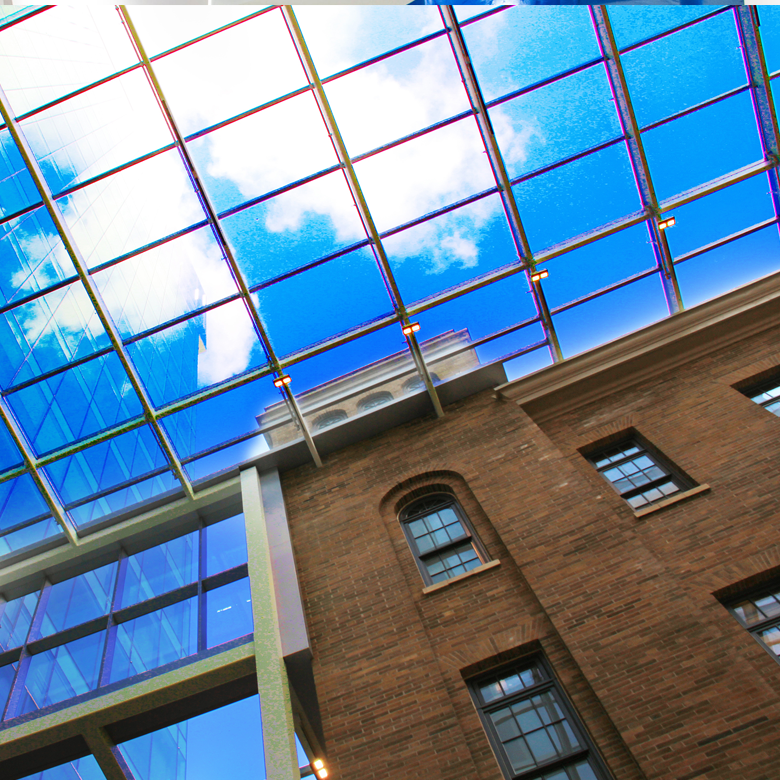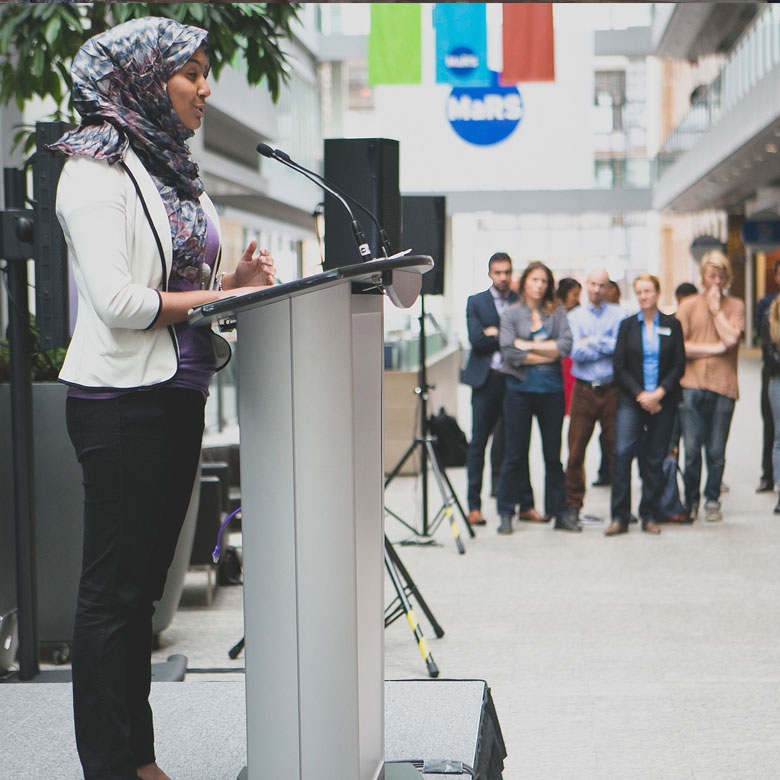 What We Look For When Hiring
MaRS seeks candidates who have an entrepreneurial spirit, who are collaborative and team-oriented and share a passion for innovation and MaRS' mission. 

Candidates should be motivated by the prospect of continuous learning, improving their skills and being given the responsibility to manage projects and find novel solutions to problems.  

MaRS looks for people whose unique personal experiences and background can add to its culture of innovation.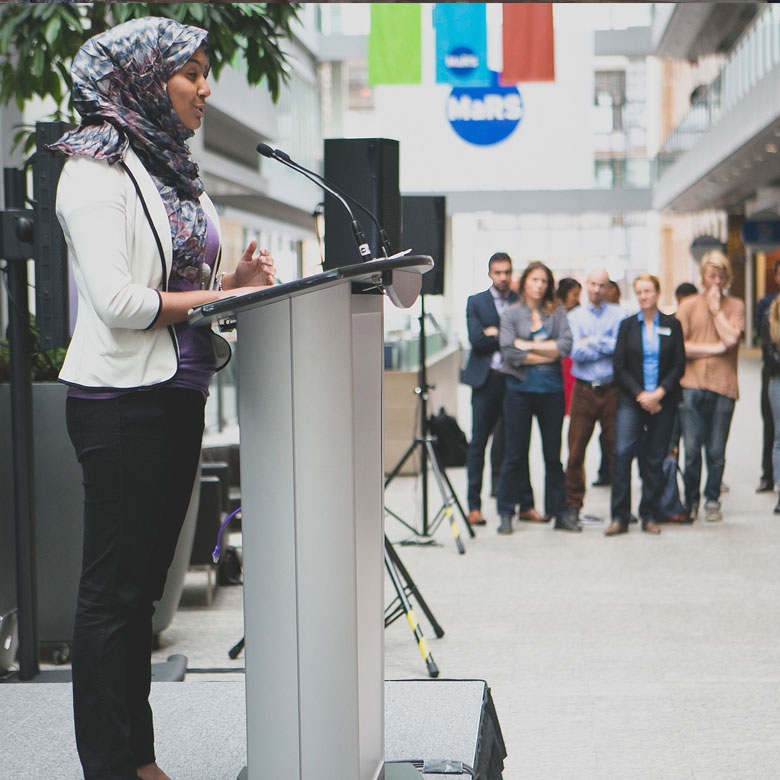 Application instructions
Please click here to Sign In to see how to apply.
New? Register now. It's free and fast.