Senior Manager, Social Impact
Job Level
Experienced (non manager)
Impact Category
Nonprofit
About this position
Are you passionate about social impact and making a difference in the lives of all Canadians?
Do you thrive in a collaborative environment?
Are you at your best when you are coaching or supporting others to change their perspective and think differently?
Do you consider yourself a strategic and critical thinker?
Join our team.

LIFT Philanthropy Partners is a national non-profit organization that believes vulnerable and at-risk Canadians deserve access to the tools and opportunities they need to thrive in society. Once a provincial enterprise, LIFT is now a national impact organization – we have offices in Toronto and Vancouver and have worked with Social Purpose Organizations (SPOs) from coast-to-coast-to-coast. Through our partnerships with SPOs, we are giving more underserved Canadians access to the foundations of a prosperous life: education, skills leading to meaningful employment and health and well-being. By combining hands-on management expertise with pro bono contributions from its national network of leading experts, LIFT supports SPOs to improve their operations, accountability and measurement practices, so they can deliver meaningful, lasting impact in Canada.

Senior Manager, Social Impact
LIFT is looking for a passionate, relationship-oriented, strategic leader to join our Social Impact Team, based out of our downtown Vancouver office. The Senior Manager, Social Impact works directly with the SPOs in LIFT's portfolio to support each organization through planning, capacity building and scaling support that leads to meaningful social change and measurable impact. In collaboration with a team of experienced professionals, including our Social Impact team and partner network, you will be responsible for supporting and coaching organizations to achieve their growth and impact goals. Responsibilities include designing an SPO-LIFT engagement plan, implementing and providing support for activities – such as workshops – building an organization's capacity and directly providing hands-on management expertise and support.

In this key role, your accountabilities will include:
Play a key role in the evaluation & selection of SPOs, including facilitating an organizational capacity assessment with selected SPOs
Draft and revise the SPO-LIFT Plan with our SPOs, which serves as the guiding document for our partnerships
In conjunction with our SPOs, partners and the LIFT team, co-lead the implementation of the SPO-LIFT plan (including workshop facilitation and coaching) while ensuring that projects are aligned to our methodology and standards
Support our SPOs' leadership team with change management, coaching and mentoring as required
Lead day-to-day operational aspects and SPO interaction & resolve issues in a timely manner
Support the work of LIFT's partner network, including project manage the scope of work and liaise between the SPO and partners when necessary
Track progress of each SPO against stated goals and conduct SPO post-engagement reviews to ensure quality, satisfaction and deepening of relationships
Enhance LIFT's knowledge management and contribute to best practice-based tools to LIFT's toolkit and resources
QUALIFICATIONS
Personal Attributes
Critical, logical and creative thinker and influencer
Relationship builder across internal & external organizational levels
Ability to see the larger strategic picture and also embrace the critical executional details
Comfortable working independently and a strong team contributor
Cultural sensitivity: ability to effectively handle cultural, political and economic differences
Good, empathetic listener capable of readily building credibility and trust
Comfortable with and enjoys frequent travel
Education
Undergraduate degree in business or social services, ideally coupled with an MBA. Additional leadership development or training/certification in project management, organizational development or coaching is an asset.
Experience
Seasoned social sector professional with minimum five years of work experience in the social sector (either at a non-profit or a for-profit with social impact)
Strategic and business planning experience
Organizational development exposure
Building and managing budgets
Familiarity with non-profits and social purpose organizations in Canada: needs, opportunities and trends
Experience in facilitation or adult education is an asset
Skills
Strong interpersonal & communication skills: written, oral, presentation and facilitation
Strong research and analytical skills
Project management with ability to manage multiple and competing priorities in a timely manner
Conflict resolution and/or mediation
About us
The simplest way to explain LIFT Philanthropy Partners is to say that we're a national non-profit that invests in other social purpose organizations (non-profits, social enterprises, charities, etc.) to help them grow, so they can help more people. We are deeply engaged with the social purpose organizations (SPOs) we support, providing them with a combination of hands-on management from our own staff, pro bono business expertise specific to their individual needs from our partners, and strategic funding. Through this combination, we turn good causes into great investments.  We believe everyone deserves the opportunity to thrive and lead a prosperous life. To support this, we are tackling what we believe to be the fundamentals: good health, solid education, skills development, and gainful employment.

See what it's like to work here and the impact we have: (click here or photo below)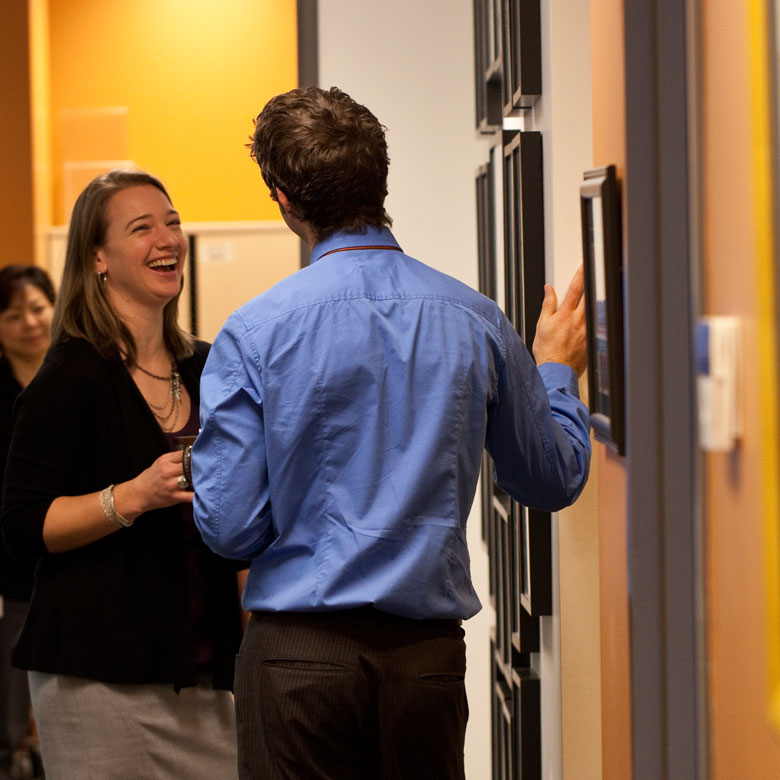 Application instructions
Please click here to Sign In to see how to apply.
New? Register now. It's free and fast.