Account Supervisor (Bilingual)
Job Level
Experienced (non manager)
Impact Category
Social Good
About this position
Department: Client Service
Report to: Client Director
 

Brief Summary of the Position:

The Client Lead works on PUBLIC's interdisciplinary client teams and ensures outstanding work across the range of client needs. As Client Lead, you will build and maintain trusted client relationships to gain an understanding of client needs and requirements. You will work collaboratively with internal PUBLIC teams as well as external partners to manage projects throughout all stages and will act as the day-to-day contact for clients within your portfolio. You will provide leadership and mentorship and play a pivotal role in managing and growing existing client relationships and business.


Key Responsibilities
You will:
Work with clients to understand them, their business, their challenges and their needs
Work collaboratively with clients and internal teams to define clear scopes of work and manage all deliverables throughout all stages of the engagement
Act as the day to day point of contact for all clients and partners
Serve as the voice of the client internally, and the voice of PUBLIC externally
Participate meaningfully throughout various stages of the project, including research and strategy phases of work, and creative/concept ideation
Collaborate and work closely with internal teams (strategy, creative) to create work that aligns to client objectives
Identify opportunities to grow existing business
Monitor and track budgets, proactively flag budgetary concerns, and proactively identify ways to reduce overages
Develop detailed timelines and work back schedules and maintain timelines throughout, flagging any delays or areas of concern internally and to clients/partners
Develop internal and creative briefs to guide PUBLIC's work and handoff between teams
Develop contact/call reports, status reports, and any other administrative support as required on projects
Ensure all client requests are met in a timely & service-oriented manner
Manage the execution/production of creative outputs, working with partners or vendors where necessary
Be highly organized, have a keen attention to detail, a sense of urgency, excellent proofreading skills and a great attitude
Job Requirements
3-5 years of agency experience
Exceptional interpersonal skills
Exceptional problem-solving skills
Exceptional communication skills
Strong leadership skills
Strong strategic thinking abilities
Bilingual (English & French)
Educational Requirements
BA in Advertising/Marketing preferred
PUBLIC welcomes applications from persons of diverse backgrounds and is an equal opportunity employer.
PUBLIC is committed to building and fostering a fair and inclusive workplace which values diversity and encourages respect for dignity, beliefs and ideas consistent with the principles outlined in the Ontario Human Rights Code (the "Code"), and the Accessibility for Ontarians with Disabilities Act (AODA).
PUBLIC recognizes the value of identifying and removing barriers and promoting inclusion in the workplace.
About us
Public Inc. is a leading social impact agency helping brands profit with purpose. 
We believe that purpose - a meaningful and focused commitment to creating social and community impact - will be a powerful driver in accelerating, amplifying and differentiating successful 21st-century businesses; that integrating purpose into their brand, business and marketing strategies creates a "sticky factor" that will play an increasingly pivotal role in attracting & retaining the next generation of consumers and employees.
And more broadly that we can, and must, move increasingly toward a "purpose economy" where businesses, nonprofits, governments and consumers behave in ways that are as good for the world, and for those people and communities around them, as they are for themselves. True "profit with purpose". Learn more at publicinc.com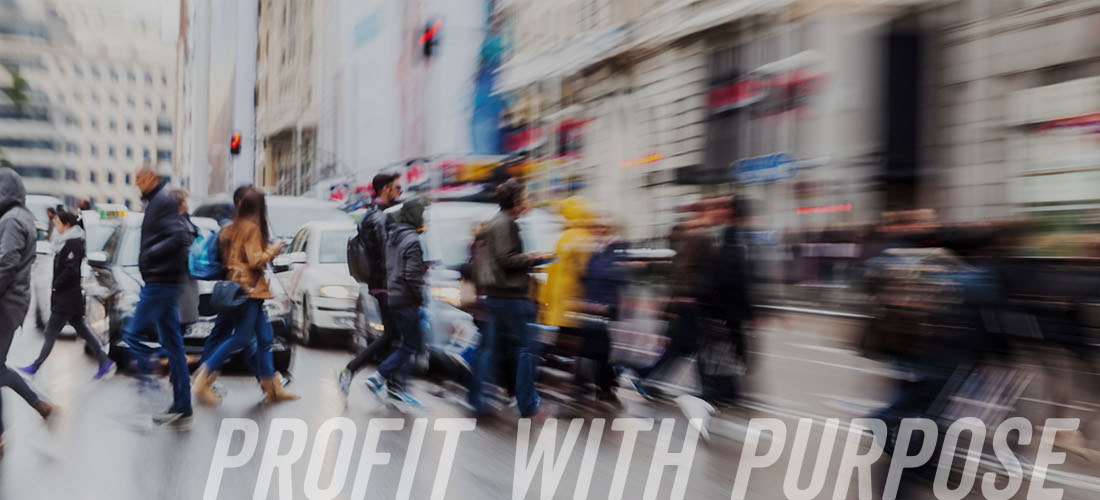 View our Impact Profile
Results
Strategy + Creative + Execution = Purpose in Action

Working in close partnership with our clients, we identify key business and marketing touchpoints that can be amplified through purpose, develop the necessary strategies to do so, and bring the results to life through outstanding creative work and marketing activities.

Our clients include TD Bank Financial Group, The Body Shop, Maple Leaf Foods, Danone, NBCUniversal, Starbucks, Under Armour, Kruger Products, The Canadian Football League, The University of Ontario Institute of Technology  The Canadian Mental Health Association, and more.
Ways We Give Back At Work
Passionate People. Inspiring Solutions.  

And we walk the walk, too. From hosting a #RefugeesWelcome dinner at our office, to actively pursuing self care practices at work, and providing a week of paid volunteering, you will make a difference working at Public Inc.

We are driven and unique problem-solvers who understand that, in our rapidly changing world, there is no one-size-fits-all solution to our clients' challenges and that best practices must be tailored to individual client needs. As a growing team, you will become deeply involved in our work and have a direct impact on how our client business grows.
Application instructions
Please click here to Sign In to see how to apply.
New? Register now. It's free and fast.